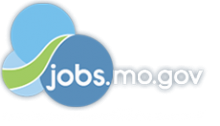 Job Information
Tyson Foods

2nd Shift - Feed Mill CDL Driver - Aurora, MO

in

Aurora

,

Missouri
Job Description
Department:
Deliver the correct feed to the correct farm, safely and efficiently. Operate commuter to load truck. Maintain daily driver's log. Fill out all required DOT documentation. Other duties as assigned.
Entregue la alimentacion correcta a la granja correcta, de forma segura y eficiente. Opere el viajero para cargar el camion. Mantenga el registro diario del conductor. Rellene toda la documentacion de DOT requerida. Otros deberes asignados.
Job Requirements
Position Specific:
Must have a current class A CDL. One year minimum driving experience. Must be able to pass a DOT physical. Abide all Federal, State and Local laws.
Debe tener una clase actual A CDL. Un ano de experiencia de conduccion minima. Debe ser capaz de pasar un punto fisico. Cumpla con todas las leyes federales, estatales y locales.
Tyson is an Equal Opportunity/Affirmative Action Employer. All qualified applicants will be considered without regard to race, national origin, color, religion, age, genetics, sex, sexual orientation, gender identity, disability or veteran status.