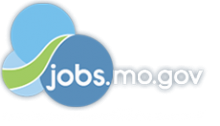 Job Information
Ensign-Bickford Aerospace and Defense

Warehouse Support, Temporary Role

in

Aurora

,

Missouri
Join Ensign-Bickford Industries, Inc. (EBI) and you'll be part of a team that leads science, innovation, and technology on different industry fronts. Working here will provide you with an exciting and motivating career full of development and growth opportunities throughout our businesses. We are a global company that prides itself on having passionate, diverse and dedicated employees who work together to achieve uncommon results.
This opportunity is located within our AFB International business, the global science and technology leader in pet food palatability. We develop and produce a full range of liquid and dry palatability enhancers using high-quality ingredients proven to optimize companion animal response and consumption. to learn more.
Job Description
Summary
Shipping of finished goods, receiving raw materials, coordination of material transfers, sampling of incoming products and coordinates activities with truck drivers.
Essential Duties and Responsibilities
Essential duties and responsibilities included, but are not limited to the following.
Assuring that all out going finished goods are in top physical condition.
Daily inventory as needed by purchasing or management.
Sanitation of warehouse and other areas of the plant, including Critical Control Points as requested by supervisor.
Macola entry of purchase orders, receiving of incoming materials and all outbound shipping documents.
Attention to detail and accuracy of paperwork including- item identification, physical count and certificate of analysis.
Monitors equipment and reports problems to maintenance by correctly filling out forms and submitting work orders.
Performs other duties assigned by supervisor.
Studies and signs off on HACCP training in accordance with the plant food safety requirements. Cleans and Maintains work area in accordance with the Master Cleaning Schedule.
Supervisory Responsibilities
This position has no supervisory responsibilities.
Education and/or Experience:
High School Diploma or Equivalent
Qualifications
To perform this job successfully, an individual must be able to perform each essential duty satisfactorily. The requirements listed below are representative of the knowledge, skill, and/or ability required. Reasonable accommodations may be made to enable individuals with disabilities to perform the essential functions.
Ensign-Bickford Industries, Inc. is a diversified company with businesses in a myriad of industries including Aerospace & Defense, Space Robotics, Life Sciences, and Pet Food Flavorings, with our headquarters located in Denver, CO. We have been called "The industry leader"​, "The people to follow"​, "The safety, quality and reliability experts"​. Our technologies allow us to be first to market with next-generation products for all of our focus markets. Our businesses include:
AFB International (http://www.ensign-bickfordind.com/subsidiaries/afb-international/)
Ensign-Bickford Aerospace & Defense Company (http://www.ensign-bickfordind.com/subsidiaries/ensign-bickford-aerospace-defense/)
EnviroLogix Inc. (http://www.ensign-bickfordind.com/subsidiaries/envirologix-inc/)
Honeybee Robotics, Ltd. (http://www.ensign-bickfordind.com/subsidiaries/Honeybee-robotics/)
Each of our companies, as varied as they are, have a great deal in common. Each is a leader in its field. Each ​shares a dedication to innovation, continuous improvement, a commitment to research and technological expertise and an unmatched level of services and support. The simple truth is: When you are a part of our team, you stand head and shoulders above the rest.
Ensign-Bickford Industries, Inc. is an Equal Opportunity Employer (EOE). Qualified applicants are considered for employment without regard to race, religion, color, sex, age, disability, sexual orientation, genetic information, national origin, or veteran status.