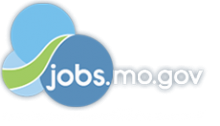 Job Information
Challenge Unlimited

Warehouse Equipment Operator

in

Chesterfield

,

Missouri
Make $480 a WEEK!
*Work on Major League Sporting Uniforms! Baseball-Football-Hockey-Basketball!! *
TEMPORARY to FULL TIME WITH BENEFITS IN 12 WEEKS!!
Great Employer with upward mobility seeking Press Operator. This position will be involved in producing sports jerseys for all Professional sports! Their major clients are NIKE, UNDER ARMOUR and ADIDAS!!
Working hours will be Monday -Friday from 7am-3:30pm and has a very strong opportunity to go full-time with benefits after 520 hours worked! $12.00/hour to start!!!
Client is willing to train!!
*THIS POSITION IS LOCATED IN CHESTERFIELD, MO *
MUST PASS DRUG TEST AND BACKGROUND SCREENING
MUST HAVE RELIABLE TRANSPORTATION
SUMMARY:
This position is primarily responsible for pressing letters, numbers, logos, and patches on garments accurately by performing the following duties.
ESSENTIAL DUTIES AND RESPONSIBILITIES:
Core duties and responsibilities include the following. Other duties may be assigned.
Inventory of fabric
Cut fabric to size for each order
Reads orders to find out what logos, names, numbers, and patches belongs on the garment and places it accurately taking into account garments color, style, and size.
COMPETENCIES:
To perform the job successfully, an individual should demonstrate the following competencies:
MUST NOT HAVE COLOR BLINDNESS!!!
MUST BE VERY DETAIL ORIENTED!!
MUST BE VERY ORGANIZED!!
Oral Communication - Speaks clearly and persuasively in positive or negative situations; Listens and gets clarification; Responds well to questions; Demonstrates group presentation skills; Participates in meetings.
Teamwork - Balances team and individual responsibilities; Exhibits objectivity and openness to others' views; Gives and welcomes feedback; Contributes to building a positive team spirit; Puts success of team above own interests; Able to build morale and group commitments to goals and objectives; Supports everyone's efforts to succeed.
Cost Consciousness - Conserves organizational resources.
Diversity - Shows respect and sensitivity for cultural differences; Promotes a harassment-free environment.
Ethics - Treats people with respect; Keeps commitments; Inspires the trust of others; Works with integrity and ethically; Upholds organizational values.
Organizational Support - Follows policies and procedures; Completes administrative tasks correctly and on time; Supports organization's goals and values; Benefits organization through outside activities; Supports affirmative action and respects diversity.
Judgment - Displays willingness to make decisions; Exhibits sound and accurate judgment; Supports and explains reasoning for decisions; Includes appropriate people in decision-making process; Makes timely decisions.
Motivation - Sets and achieves challenging goals; Demonstrates persistence and overcomes obstacles; Measures self against standard of excellence; Takes calculated risks to accomplish goals.

Planning/Organizing - Prioritizes and plans work activities; Uses time efficiently; Plans for additional resources; Sets goals and objectives; Organizes or schedules other people and their tasks; Develops realistic action plans.

Professionalism - Approaches others in a tactful manner; Reacts well under pressure; Treats others with respect and consideration regardless of their status or position; Accepts responsibility for own actions; Follows through on commitments.

Quality - Demonstrates accuracy and thoroughness; Looks for ways to improve and promote quality; Applies feedback to improve performance; Monitors own work to ensure quality.
Quantity - Meets productivity standards; Completes work in timely manner; Strives to increase productivity; Works quickly.
Safety and Security - Observes safety and security procedures; Determines appropriate action beyond guidelines; Reports potentially unsafe conditions; Uses equipment and materials properly.
Adaptability - Adapts to changes in the work environment; Manages competing demands; Changes approach or method to best fit the situation; Able to deal with frequent change, delays, or unexpected events.
Attendance/Punctuality - Is consistently at work and on time; Ensures work responsibilities are covered when absent; Arrives at meetings and appointments on time.
Dependability - Follows instructions, responds to management direction; Takes responsibility for own actions; Keeps commitments; Commits to long hours of work when necessary to reach goals; Completes tasks on time or notifies appropriate person with an alternate plan.
Initiative - Volunteers readily; Undertakes self-development activities; Seeks increased responsibilities; Takes independent actions and calculated risks; Looks for and takes advantage of opportunities; Asks for and offers help when needed.
Innovation - Displays original thinking and creativity; Meets challenges with resourcefulness; Generates suggestions for improving work; Develops innovative approaches and ideas; Presents ideas and information in a manner that gets others' attention.
QUALIFICATIONS: To perform this job successfully, an individual must be able to perform each essential duty satisfactorily. The requirements listed below are representative of the knowledge, skill, and/or ability required. Reasonable accommodations may be made to enable individuals with disabilities to perform the essential functions.
EDUCATION AND/OR EXPERIENCE: No prior experience or training
LANGUAGE SKILLS: Ability to read and comprehend simple instructions, short correspondence, and memos. Ability to write simple correspondence. Ability to effectively present information in one-on-one and small group situations to customers, clients, and other employees of the organization.
MATHEMATICAL SKILLS: Ability to add and subtract two digit numbers and to multiply and divide with 10's and 100's. Ability to perform these operations using of American money and weight measurement, volume, and distance.
REASONING ABILITY: Ability to apply common sense understanding to carry out detailed but uninvolved written or oral instructions. Ability to deal with problems involving a few concrete variables in standardized situations.
COMPUTER SKILLS: To perform this job successfully, an individual should have knowledge of Manufacturing systems.
LIST OF SPECILIAZED EQUIPMENT:
Heat Presses
Rulers/Templates
Scissors
Trimmers
PHYSICAL DEMANDS: The physical demands described here are representative of those that must be met by an employee to successfully perform the essential functions of this job. Reasonable accommodations may be made to enable individuals with disabilities to perform the essential functions.
While performing the duties of this job, the employee is regularly required to stand; use hands to finger, handle, or feel; and reach with hands and arms. The employee is frequently required to walk. The employee is occasionally required to talk or hear.
The employee must frequently lift and/or move up to 25 pounds; and the employee must occasionally lift and/or move up to 50 pounds.
Specific vision abilities required by this job include close vision, distance vision, and color vision.
WORK ENVIRONMENT: The work environment characteristics described here are representative of those an employee encounters while performing the essential functions of this job. Reasonable accommodations may be made to enable individuals with disabilities to perform the essential functions.
While performing the duties of this job, the employee is regularly exposed to risk of electrical shock. The noise level in the work environment is usually moderate.
ADDITIONAL INFORMATION:
Job Risks
Electrical Shock
Blood Borne Exposures Pathogen Risk
Laceration
Burn Risk
Pinch Point Risk
Department: Staffing
Location: Chesterfield, MO
Full Time/Part Time: Full Time
Client or Staff: Client
Position Hours: M-F 7am-3:30pm