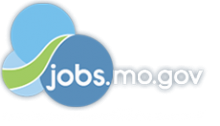 Job Information
Sonoco

C Shift: Truck Driver (Tractor Trailer) 7:00 am-7:00 pm

in

Chillicothe

,

Missouri
Truck Driver (Tractor Trailer)
Chillicothe, MO
You will like working for us as we have amazing people and a highly collaborative culture. Global success hasn't changed our tight-knit feel – we've simply grown into a larger, more diverse family. We have thousands of jobs around the globe and encourage all of our associates to chase their dreams without having to find them in another company – it truly is a special place.
While reporting to the Shift Supervisor, the Truck Driver will be responsible for safely driving a tractor trailer truck to transport cargo to and from the local warehouse to the Sonoco facility. This position will additionally be responsible for operating a forklift to load and unloading the cargo they will be hauling. Must meet position qualifications. Excellent attendance is crucial for the team to achieve success. You will take pride in your organizational skills and attention to detail.
Day to day responsibilities include:
Inspect the truck pre- and post-trip

Monitors the maintenance and repair of the truck

Assists with/or oversees loading and unloading of cargo

Maintains logs recording cargo weight, arrival and departure times, and miles traveled

Performs work under general supervision

Handles moderately complex issues and problems, and refers more complex issues to higher-level staff

Possesses solid working knowledge of subject matter

May provide leadership, coaching, and/or mentoring to more junior personnel

Other duties as requested by Supervisor
This position is in our Plastics plant in beautiful Chillicothe, MO, where we produce plastic thermoformed trays.
To succeed in this role, you must possess decision making skills, oral communication skills and customer service skills.

Ability to meet deadlines

Must be detail oriented, attentive and have the ability to understand and follow directions.

Clean driving record

Typically requires a high school diploma

Requires a Class A commercial driver's license (CDL) and appropriate endorsements

Ability to pass D.O.T physical and drug screen
We care about the health and wellness of you and your family. That is why we offer a comprehensive benefits package that makes it easier to manage your health and provide financial security for you and your family.
Apply today and help us get stronger!
We are an equal opportunity employer, and we strictly prohibit and do not tolerate discrimination against employees, applicants or any other covered persons because of race, color, religion, national origin or ancestry, sex, pregnancy, sexual orientation, marital status, gender identity or expression, age, disability, genetic information, veteran status, or any legally protected characteristic.
Founded in 1899, Sonoco (NYSE: SON) is a global provider of a variety of consumer packaging, industrial products, protective packaging, and displays and packaging supply chain services. With annualized net sales of approximately $5.4 billion, the Company has 23,000 employees working in approximately 300 operations in 36 countries, serving some of the world's best known brands in some 85 nations. Sonoco is committed to creating sustainable products, services and programs for our customers, employees and communities that support our corporate purpose of Better Packaging. Better Life. The Company ranked first in the Packaging sector on Fortune's World's Most Admired Companies for 2019 as well as Barron's 100 Most Sustainable Companies.