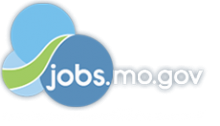 Job Information
Fedex Express

Sr Global Vehicle Technician/DOT (Mechanic)

in

Earth City

,

Missouri
Job Title:Sr Global Vehicle Technician/DOT (Mechanic)
Job Requisition Number:RC298317
Category:Operations
Job Family:FXE-US: Vehicle Maintenance
Time Type:Full Time
Locations:
Earth City, Missouri
If you have what it takes to run your own vehicle maintenance shop, you will do even better running one of oursIf you would like the independence of running your own vehicle maintenance shop and have the skills, knowledge of DOT operations, sense of responsibility and do not want the financial risks that come with ownership; we have a vehicle maintenance shop waiting for you at FedEx Express. The position offers a full time salary and benefits, as well as all the other advantages one has working for this great company. These are just a few of the many reasons why running one of our shops is right for you.With your 'can-do' attitude and technical savvy, you will have an indispensable role keeping our trucks moving while being employed with the world's largest transportation company. In addition, you will receive world-class training, responsive support from great team members, and opportunities for advancement should you so desire. FedEx Express culture is renowned for the promote-from-within policy, so if you want to relocate to another location or even another state, this can certainly be an advantage for your career. As a Senior Vehicle Technician at FedEx Express, you get the shop to run and a fleet of trucks to repair and maintain within an innovative organization where your voice and input is valued. Whether it is completing the necessary paperwork, placing reorders and/or repairing trucks, you are the person that will make it all happen!You will be in charge of everything associated with running a field operation and keeping a fleet in impeccable order, such as:
Conducting maintenance, repairs and preventive inspections

Troubleshooting vehicles and equipment

Documenting work in VURR, VAGIS, FAMIS, etc.

Ensuring work is in accordance with OSHA and DOT standards

Guiding and supporting a staff of technicians and trainees

Maintaining an adequate inventory of materials
Along with a sense of ownership and high energy, the right professional has:
A HS Diploma or GED

At least four years of relevant experience and vocational training (fleet, automotive, heavy equipment, truck/vehicle maintenance)

Knowledge of the use and maintenance of tools, gauges, testing /troubleshooting equipment, hydraulics, and diesel engines

Qualifications per Section 391 of the Federal Motor Carrier Regulations

Ability to pass an FHWA/FAA mandated medical exam and regulatory alcohol and blood testing

Capacity to work independently steadily, and to lift/maneuver heavy equipment

A valid driver's license

A complete set of your own hand tools, including metric sizes
So, if you have always wanted the freedom to run a shop, FedEx Express has that shop waiting just for you. Pay rate - $28.59 per hourAddition premium pay for Master Tech qualification
FedEx Express is an EEO/AA employer and prohibits discrimination and harassment against any applicant or employee on the basis of race, color, religion, national origin, citizenship, genetic information, age (except for bona fide occupational qualifications), sex, pregnancy (including childbirth or a related medical condition), disability, sexual orientation, gender identity, gender expression, marital status, military leave or service, status as a disabled veteran or other covered veteran status, participation in EEO protected activity, any other status protected by federal, state, or local law, or association with a person on the basis of one or more of the foregoing.
FedEx Express is an AA/EEO/Veterans/Disabled Employer.
Applicants who require reasonable accommodations to complete a profile or to submit responses to qualifying questions may contact Reginald Stewart at 1-866-730-1021.
Please click below to learn more about your rights as an Applicant under Federal Employment Laws: