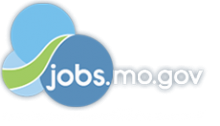 Job Information
Belcan

Assembler

in

Ellisville

,

Missouri
Assembler
Job Number: 306168
Category: Assembly
Description: Assembler positions are available in Ellisville, MO through Belcan. In this role you will be Performs equipment safety inspections as required, Works regularly with customer service and transportation team members to ensure timely shipments to customers
3rd Shift
Description:
Follows all safety rules and practices

Performs equipment safety inspections as required

Follows area 5S+ guidelines to keep work area clean, orderly, and safe

Ensures quality of own work

Operates dunnage and taping machines to stuff and tape cartons for shipment

Operates scale and utilizes computer software application to assess carton weights and apply appropriate shipping labels, packing lists, etc.

Operates manual and electric pallet jacks (including Walkie Stacker) to transport palletized loads

Sorts and consolidates cartons by order, customer, carrier, etc. to ensure timely shipment to customers

Palletizes cartons in a safe, neat, and stable fashion to ensure ease of handling and secure shipment

Utilizes Microsoft Office including Outlook to read and respond to emails from group email

Packs orders as needed for shipments

Operates stretch wrapper to wrap palletized loads and applies necessary labels to each pallet

Works with team members to prioritize orders/containers for timely picking/packing to meet required customer and carrier deadlines

Works regularly with customer service and transportation team members to ensure timely shipments to customers

Picks and packs orders as needed

Completes other tasks as required to support the business
If you are interested in this role, please apply via the apply now link provided. Our overriding goal is to provide quality staffing solutions that help people, organizations, and communities succeed. Belcan is a team-driven Equal Opportunity Employer committed to workforce diversity. For more information, please visit our website at http://www.belcan.com
Location: Ellisville , MO
Minimum Experience (yrs): Not Specified
Required Education: Not Specified
Benefits:
Return to search results Email this job to a friend
If you have previously registered with us, pleaseLog into apply for this position.
*Logged in members may also add jobs to their job cart