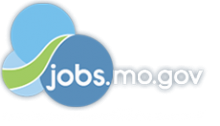 Job Information
Six Flags

Warehouse Technician (wages up to $11.85/hr!)

in

Eureka

,

Missouri
Description
Job Summary:
The seasonal/part time warehouse worker will assist in receiving and delivering merchandise and food products from the park's central warehouse to in-park locations. Successful applicants will need to be able to work outside in a variety of weather conditions.
Essential Duties and Responsibilities:
Load and unload trucks

Place, rotate, and organize products by department.

Retrieve and stage items as requested by departments.

Fill out documents to accurately account for transfers of products.

Drive and physically deliver products to locations.
Skills and Qualifications:
Must be at least 18 years of age.

Must have a valid state driver's license.
If you are able to answer "YES" to all of the following questions, please continue the application process by clicking "Apply"
Can you provide legal documentation establishing your identity and eligibility to be legally employed in the United States?

Are you able to perform the essential functions of the job for which you are applying with or without reasonable accommodation?

Within the last 90 days, can you state that you have not used illegal or social drugs (excluding marijuana), such as MDMA (Molly), cocaine and crystal methamphetamine?

Are you willing to comply with our grooming code which prohibits facial jewelry (other than 2 matching pairs of earrings), extreme haircuts/styles, colors, and visible tattoos on or above the neck or any single tattoo or cluster of tattoos larger than 4" by 4". (Please answer "YES" if you believe you would qualify for a religious accommodation which might exempt you.)

I am willing to agree that future text messages relating to Six Flags, Inc., including company news, job posting application status updates, and other information, may be sent on behalf of Six Flags, Inc. to the cell phone number I provide.