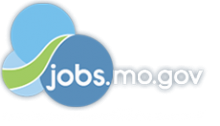 Job Information
U.S. Army Sustainment Command

Motor Vehicle Operator

in

Fort Leonard Wood

,

Missouri
Summary
About the Position: This position is located at the Logistics Readiness Center at Fort Leonard Wood. Fort Leonard Wood is located in the beautiful South-Central Missouri Ozarks. The Fort covers more than 61,000 acres and is located in Pulaski County, Missouri. Bordering the installation to the North are the towns of Waynesville/St. Robert and Interstate 44. St. Louis is a 2 hour drive to the East along I-44 and Springfield is a little more than an hour's drive to the West of Fort Leonard Wood.
Responsibilities
Operate heavy load tractor-trailer vehicles.
Operate vehicle's auxiliary pumping system to regulate the pumping pressure.
Operate other tractor-trailers and in-line trucks typically with a gross vehicle weight of over 32,000 pounds as required.
Read maps and judge road/traffic conditions to determine the shortest and safest route.
Operate vehicles/equipment in a safe manner, applying established safety and traffic rules and regulations to minimize minor violations and to avoid major violations due to employee error or negligence.
Operate combination vehicle to transport passengers.
Requirements
Conditions of Employment
Qualifications
Who May Apply: Only applicants who meet one of the employment authority categories below are eligible to apply for this job. You will be asked to identify which category or categories you meet, and to provide documents which prove you meet the category or categories you selected. See Proof of Eligibility for an extensive list of document requirements for all employment authorities. 30 Percent or More Disabled VeteransCurrent Department of Army Civilian EmployeesCurrent Permanent Department of Defense (DOD) Civilian Employee (non-Army)Domestic Defense Industrial Base/Major Range and Test Facilities Base Civilian Personnel WorkforceExecutive Order (E.O.) 12721Interagency Career Transition Assistance PlanLand Management Workforce Flexibility ActMilitary Spouses, under Executive Order (E.O.) 13473Non-Appropriated Fund Instrumentality (NAFI)Non-Department of Defense (DoD) TransferOffice of Personnel Management (OPM) Interchange Agreement EligiblePeople with Disabilities, Schedule APriority Placement Program, DoD Military Spouse Preference (MSP) EligibleReinstatementVeterans Employment Opportunity Act (VEOA) of 1998Veterans Recruitment Appointment (VRA) Experience refers to paid and unpaid experience, including volunteer work done through National Service programs (e.g., Peace Corps, AmeriCorps) and other organizations (e.g., professional; philanthropic; religious; spiritual; community; student; social). You will receive credit for all qualifying experience, including volunteer experience. There is no specific length of training or experience required. However, you must be able to demonstrate, through experience shown in your written application materials that you possess the sufficient knowledge, skills, and abilities to successfully perform the work of this position without more than normal supervision. Minimum Qualifications (Screen Out Element): Ability to do the work of an Motor Vehicle Operator without more than normal supervision. I can operate a heavy load tractor-trailer vehicle; operate gasoline, diesel, or electric powered wheeled vehicles with a gross vehicle weight of over 32,000 pounds; couple/uncouple truck tractor and trailers; and connect lines and air brakes. - Failure to meet this Screen Out Element will result in an ineligible rating. Ability To Do The Work Of The Position Without More Than Normal Supervision (Screen-out Element)Ability to Drive Safely (Motor Vehicles)Ability to Drive Safely (Motor Vehicles) and Ability to Operate Safely (Non-Motor Vehicle)Ability To Interpret Instructions, Specifications, etc. (related to mobile equipment operation)Operation of Motor VehiclesReliability and Dependability as a Motor Vehicle OperatorWork Practices (includes keeping things neat, clean, and in order) Physical Effort of the Position: Physical effort is moderate to heavy. Work requires reaching, turning or moving hands, arms, feet and legs to operate hand and foot controls. Associated duties require stooping, bending and climbing. Lifts and carries objects weighing up to 40 pounds and heavier objects with assistance. Must be able to climb into tractor cab safely. Working Conditions of the Position: Drivers work mostly outside and operate vehicles in all kinds of traffic and weather on public roads (or equivalent) and are exposed to the danger of serious accidents. Drivers are exposed to dirt, fumes and to the possibility of cuts, bruises and broken bones as a result of accidents when loading and unloading the vehicle. They drive in heavy traffic and at highway speeds over complicated road and interchange systems.
Education
Additional Information
Male applicants born after December 31, 1959, must complete a Pre-Employment Certification Statement for Selective Service Registration. You will be required to provide proof of U.S. Citizenship. Two year trial/probationary period may be required. Direct deposit of pay is required. This is a Career Program (CP) 24 - Transportation and Distribution Management position. You may claim military spouse preference (MSP). If a MSP applicant is determined best qualified and selected, placement must be at the full performance level for priority consideration. Selection is subject to restrictions resulting from Department of Defense referral system for displaced employees. If you have retired from federal service and you are interested in employment as a reemployed annuitant, see the information in the Reemployed Annuitant information sheet. Multiple positions may be filled from this announcement. Salary includes applicable locality pay or Local Market Supplement. If you are unable to apply online or need to fax a document you do not have in electronic form, view the following link for information regarding an Alternate Application. Payment of Permanent Change of Station (PCS) costs is not authorized, based on a determination that a PCS move is not in the Government interest. Fort Leonard Wood employees may have the following available to them: work out facilities, golf course, swimming pools, tennis courts, rental program (e.g. pop up campers, trailers), ample free parking, a youth center and childcare services. Fort Leonard Wood employees may also have access to the Fort Leonard Wood Lake of the Ozark Recreational Area (LORA). LORA is a great place to get away from all the worries of everyday life.