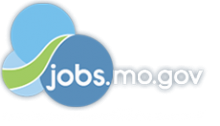 Job Information
Silgan Containers Corporation

Import & Export Specialist

in

Grandview

,

Missouri
About:
Silgan Dispensing is a global manufacturer of packaging solutions that help brands enhance lives. Our broad portfolio of trigger sprayers, pumps, fine mist sprayers, and closures are used by iconic brands for personal care, beauty, fragrance, home, garden, and healthcare markets.
Headquartered in Richmond, Virginia, the Silgan Dispensing team includes approximately 6,000 employees across North America, South America, Asia, and Europe. We are proud to have created a diverse workforce that is innovative, sustainably focused, respectful, inclusive, driven to excel and customer-oriented — held together by the belief that we are best when we work as One Team.
Our culture of engagement, collaboration and accountability is what enables us to be the dispensing partner brands rely on to grow their business.
Responsibilities for Import/Export Specialist:
Responsible for the movement of merchandise and/or material in/out of the country in compliance with all Federal, state, local laws and regulations.

Monitors progress and accurately completes paperwork and monetary transactions associated with international distribution in a timely manner.

Access appropriate government database and properly assign classification numbers based on description of product imported or exported.

Relies on knowledge, experience and judgment to plan and accomplish goals requiring creativity and discretion to successfully perform this function.

Insure that international shipments are cleared through CBP or export cleared in a timely manner while insuring relevant compliance

Identify and apply proper US Harmonized Tariff Schedule or Schedule BClassifications, maintain import/export compliance files, and prepare management reports as may be required

Work closely with internal and external customers, including all appropriate levels of management, CBP personnel, Brokers, Freight Forwarders, Legal Counsel and other governmental agencies as may be required.

Research, be familiar with and confirm applicability of all relevant special trade programs such as NAFTA, GSP, C-TPAT, etc. as they relate to specific shipments

Participate in all internal and external audits pertaining to CBP Focused Assessment, C-TPAT Validation, special projects, and perform other duties as may be assigned

Perform required research to respond to CBP administration correspondence such as, but not limited to Requests for Information, Notices of Action, CF28-CF29
Job Requirements:
Knowledge/Education/Experience:
Bachelor's Degree; Two (2) to four(4)years related experience and/or training.

Equivalent combination of education and experience.

Strong knowledge and understanding of U.S. Customs and Border Protection (CBP) regulations, and Export Administration Regulations (EAR).

Computer literacy in mainframe and PC applications including Microsoft Office.

Strong customer relation and interpersonal skills.

Strong multi-tasking, record keeping and prioritizing abilities.

Knowledge of MRP system application, bar code system application, warehousing, shipping, receiving, inventory and traffic functions and terminology.

Familiar with standard concepts, practices, and procedures with respect to Import/Export.

Knowledge of NAFTA, C-TPAT, FAST, Harmonized Tariffs (HTS), INCO Terms 2020, and requirements for US Customs and BISCompliance.
Requisition ID: 11680