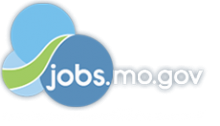 Job Information
Fiserv

Press Helper – 3rd shift

in

Hazelwood

,

Missouri
Press Helper -3rd Shift
Work Schedule: 10:30 p.m. - 7:00 a.m. Sunday-Thursday
As a Fiserv Press Helper, you will be trained on how to set up, maintain and operate a silk screen press machine, which is used to produce high quality secured cards-all in color. You will be responsible for assisting the Press Operator in all phases of the silk screen production process. This includes preparing material, screens, film, ink as well as other duties as necessary. You will also maintain and make minor repairs to the equipment as needed, clean the ink off the screens after use,. In this role, strong attention to detail is imperative. Fiserv strives to be the workplace that you can have fun in as well! We are excited to have Spirit day every Friday, so you can wear your favorite sports team's apparel or a Fiserv T-shirt, instead of the standard Fiserv uniform.
In this role, you will perform the following duties:
•Assist with the set up for the silk screen press and print machines.
•Help prepare film and screens for silk screening process.
•Ensure that all material needed to start the production process is staged and ready for use.
•Fill and re-fill water buckets, ink fountains.
•Mix ink when needed.
•Examine job ticket to determine quality to be printed, stock specifications, colors and any special printing instructions.
•Help resolve any machine errors that may occur while operating.
•Tests the registration of the print design by allowing the machine to cycle automatically
•Clean machine parts such as plates and cylinders.
•Maintain a clean and safe work environment at all times
Basic qualifications for consideration:
•High School Diploma or equivalent is preferred, but is not required.
•At least 1-2 years of silk screen printing is preferred.
•Experience with sheet-fed printing.
•Ability to distinguish color variations.
•Able to use various measuring devices.
•Experience in a fast paced, high volume production environment and understanding of production concepts.
•Strong mechanical aptitude.
•Deep knowledge of production and silk screen/press operation.
•Experience operating a computer workstation.
•Ability to work overtime including holidays and weekends during peak periods.
•Flexibility with working in other areas on occasion.
•Strong ability to multi task.
•Ability to work with associates with collaboration related to productivity, safety and quality of work.
Who We Are:
Output Solutions at Fiserv delivers mission-critical communications to financial institutions, health and property/casualty insurance providers, billers, retailers, travel and entertainment companies and advertising agencies nationwide. With solutions including transactional document production and delivery, card manufacturing and personalization and direct marketing services, we help our clients streamline operations to contain costs, while building customer dedication and generating incremental revenue.
Fiserv is an Equal Opportunity Employer/Disability/Veteran