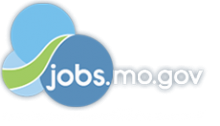 Job Information
Taney County Ambulance District

Emergency Medical Dispatcher (EMD)

in

Hollister

,

Missouri
Reports To: Communications Major
Status: Non-exempt
Receives and dispatches emergency and routine calls for ambulance and other emergency services by performing the following duties.
Essential Functions
Essential Duties and Responsibilities include the following. These are intended only as illustrations of the various types of work performed. The omission of specific duties does not exclude them from the position if the work is similar, related, or a logical assignment to the position.
Receives and prioritizes incoming emergency and non-emergency telephone lines and 911 system. Promptly processes requests for assistance and other radio and telephone traffic.

Effectively operates multi-line telephone, radio console, and 911 system.

Continually updates crew assignment board.

Utilizes professional communication techniques and tone to maintain control of all telephone and radio contacts.

Efficiently schedules daily calls, events, and activities to maintain maximum coverage of all service areas. Is aware of emergency unit locations in order to coordinate and maintain maximum coverage of all service areas. Quickly recognizes the need for additional units and utilize call in guideline.

Follows IAEMD protocol to question callers to determine location and seriousness of emergency and response needed. Provides pre-arrival instructions to caller.

Enters, updates, and retrieves information from a variety of computer systems including: computer-aided dispatch and computerized mapping system.

Collects necessary information for dispatch and documentation of emergency and non-emergency medical calls, including request for mutual aid from area agencies. Utilizes all appropriate communications equipment to dispatch personnel and to relay instructions or information between divisions of own agency and other emergency agencies. Contacts personnel to verify assignment locations, monitors dispatched units and, serves as liaison with caller.

Has knowledge of all service area boundaries, primary roadways, and prominent landmarks in the county.

Monitors silent alarm systems, remote cameras, and other systems used to detect illegal entry and maintain security.

Tests, inspects, and operates radio, telephone, computer, and other equipment as needed.

Reports equipment malfunctions or wear for repair.

Performs daily cleaning duties at assigned station.
Job Responsibilities Related to Patient Privacy
The employee is expected to protect the privacy of all patient information in accordance with TCAD's privacy policies, procedures, and practices, as required by federal [and state] law, and in accordance with general principles of professionalism as a health care provider. Failure to comply with TCAD's policies and procedures on patient privacy may result in disciplinary action up to and including termination of employment with Taney County Ambulance District.

The employee may access protected health information and other patient information only to the extent that is necessary to complete your job duties. The employee may only share such information with those who have a need to know specific patient information you have in your possession to complete their job responsibilities related to treatment, payment or other TCAD operations.

The employee is encouraged and expected to report, without the threat of retaliation, any concerns regarding the TCAD's policies and procedures on patient privacy and any observed practices in violation of that policy to the designated Privacy Officer.

The employee is expected to actively participate in TCAD privacy training and is required to communicate privacy policy information to coworkers, students, patients and others in accordance with TCAD policy.
Key Competencies
Job Knowledge - Competent in required job skills and knowledge; Adapts to new technologies; Exhibits ability to learn and apply new skills; Keeps technical skills up to date; Strives to continuously build knowledge and skills; Shares expertise with others.
Customer Service - Manages difficult or emotional customer situations; Displays courtesy, sensitivity, respect; Responds promptly to customer needs or requests for assistance.
Professionalism - Displays positive outlook and pleasant manner; Treats others with tact, respect, and consideration regardless of their status or position; Accepts responsibility for own actions; Follows through on commitments; Works with integrity and ethically; Upholds organizational values; Focuses on solving conflict, not blaming; Keeps emotions under control; Exhibits objectivity and remains open to others' ideas and views; Speaks clearly and persuasively in positive or negative situations; Listens and gets clarification; Participates in meetings.
Diversity - Shows respect and sensitivity for cultural differences; promotes a harassment free environment.
Safety - Observes safety and security procedures; Determines appropriate action beyond guidelines; Reports potentially unsafe conditions; Uses equipment and materials properly.
Judgement - Displays willingness to make decisions; Exhibits sound and accurate judgment; Supports and explains reasoning for decisions; Includes appropriate people in decision-making process; Makes timely decisions.
Quality - Demonstrates accuracy and thoroughness; Looks for ways to improve and promote quality; Applies feedback to improve performance; Follows instructions, responds to management direction; Displays commitment to excellence; Requires minimal supervision; Uses resources effectively; Assesses own strengths and weaknesses; Completes work in timely manner; Works quickly.
Initiative - Actively seeks out new projects, and is eager to assist others achieve their goals; Volunteers readily; Seeks increased responsibilities; Asks for and offers help when needed.
Adaptability - Shows adaptability in a changing work environment with competing demands. Accepts criticism & feedback and remains open to other's ideas. Able to deal with frequent change, delays, or unexpected events and changes approach or method to best fit the situation.
Attendance - Is consistently at work and on time; Ensures work responsibilities are covered when absent; Arrives at meetings and appointments on time; Schedules time off in advance.
Position Requirements
To perform this job successfully, an individual must be able to perform each essential duty satisfactorily. The requirements listed below are representative of the knowledge, skill, and/or ability required. Reasonable accommodations may be made to enable individuals with disabilities to perform the essential functions.
Education and/or Experience
High school diploma or general education degree (GED); three to six months related experience and/or training; or equivalent combination of education and experience.

It is the responsibility of the employee to acquire and maintain the following licenses and certifications and to meet insurance company requirements:

Missouri Driver's License.

Emergency Medical Dispatch (EMD) certification.

Current Health Care Provider CPR card or equivalent.
Language Skills
Ability to read and comprehend instructions, correspondence, and memos.

Ability to write grammatically correct routine business correspondence.

Skill in editing correspondence to correct grammar, spelling and punctuation.

Ability to effectively present information in one-on-one and small group situations to customers, clients, and other employees of the organization.
Mathematical Skills
Ability to add, subtract, multiply, and divide in all units of measure, using whole numbers, common fractions, and decimals. Ability to compute rate, ratio, and percent and to draw and interpret bar graphs.
Computer Skills
To perform this job successfully, an individual should have knowledge of dispatch software; word processing, database, and spreadsheet software.
Reasoning Ability
Ability to solve practical problems and deal with a variety of concrete variables in situations where only limited standardization exists. Ability to interpret a variety of instructions furnished in written, oral, diagram, or schedule form.
While performing the duties of this job, the employee is required to:
Manage effective interpersonal skills in often stressful or conflict situations.

Effectively use all tools, devices, equipment, computer systems required to fulfill essential functions of the position.

Multi task, manage multiple priorities.

Occasionally sit; use hands to handle, or feel; reach with hands and arms; talk or hear.

Specific vision abilities required by this job include close vision, distance vision, color vision, peripheral vision, depth perception and ability to adjust focus.

The noise level in the work environment is usually moderate.