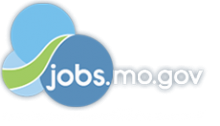 Job Information
Smithfield

2nd Shift -Warehouse Lead-KCMO NORTH

in

Kansas City

,

Missouri
Your Opportunity
This position will be required to perform a variety of tasks that can include receiving, processing of incoming materials, and supplying production lines with stock. This position is physically demanding in nature and requires the use of PIT on a constant basis. This position will be required to work 1st, 2nd, and 3rdshift to cover departmental vacations.
Core Responsibilities
Complete supply set ups

Ensure the floor is covered with necessary supplies

Box order(s) daily

Americold order daily

Enter all receiving's into SAP daily

Receive trucks – all pallets should be clearly marked with the SAP#, qty per pallet and date received.

Making labels for production

Actively organizing supplies from the floor that are not in use during the shift

Check schedule for all supplies/ notify management with issues

Organize/ Fill supplies in warehouse

Organize/ Fill film room

Clean racks and Label shelves

Housekeeping (empty trash, cover films, sweep floor etc.)

Other duties as assigned by Management

Competent and trustworthy to comply with federal inspection programs and company safety and health policies

Maintain regular and predictable attendance

Be available to work scheduled hours, which may include mandatory overtime, depending upon demands
EEO/AA Information
Smithfield, is an equal opportunity employer committed to workplace diversity. All qualified applicants will receive consideration for employment without regard to race, color, religion, gender, sexual orientation, national origin, age, gender identity, protected veterans status or status as a disabled individual or any other protected group status or non-job related characteristic as directed by law.
Careers and Benefits
To learn more about Smithfield's benefits, visit
Refer this job to a friend
Connect With Us!
Not ready to apply?for general consideration.
ID2020-15058
Job LocationsUS-MO-Kansas City
CategoryOperations
TypeFull-Time
FLSA StatusHourly
Shift2nd Shift