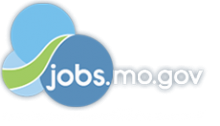 Job Information
Blount International, Inc.

Distribution Material Handler 330p-12a

in

Kansas City

,

Missouri
Distribution Material Handler 330p-12a
Apply now »
Date: May 6, 2021
Location: Kansas City, MO, US
Company: Oregon Tool
Work Location: Kansas City, MO (NADC)
Functional Area: Distribution and Warehouse
Number of Openings: 2
Current Openings: 2.00
---
Blount International, Inc. has an exceptional opportunity.
We are committed to excellence in our people, products, performance, and profits. We believe our team members are the foundation of our Company's success, and we are committed to continuous improvement and learning, exceptional quality, connecting with our customer, and good relationships with our team members.
LOCATION ADDRESS: 10331 NW Transcon Drive, Kansas City, MO 64153
PURPOSE:
Support the North American distribution facilities by correctly receiving incoming product and properly directing the flow of product to specific locations within the warehouse/manufacturing/administration. The position is responsible for picking and packing customer orders, accurately selecting parts from Distribution Center storage locations and assembling and consolidating the order in a manner that meets Blount standards for safety, quality and productivity. Responsible for completeness and correctness of all orders picked and packed. The position may require working in any one of the distribution facilities on an as needed basis.
RESPONSIBILITIES INCLUDE, BUT ARE NOT LIMITED TO:
Receive incoming product; Unload containers and trucks; break down and organize freight in timely manner; perform timely and accurate put-away to proper stock location; check goods received against bills of lading, purchase orders, packing list, etc.

Operate forklift in performance of order picking and packing; efficiently pick customer orders for shipment, ensuring correct number and type of product is packed for shipment; using computer and SAP to document product moved

Transport orders to consolidation using forklift; assemble various products in most efficient manner for shipment; tag, label or mark orders as required

Monitor paperwork received by vendors to ensure correct information is present; Investigate and assist in resolving shipment discrepancies; Match product quantity to purchase order Pack orders in a manner as not to damage parts during shipment; Ensure outbound shipments are accurate; Alert supervisor or lead about product irregularities (item count, location errors, product damage)

EDUCATION:

High school diploma or nationally recognized regionally accredited equivalent required

QUALIFICATIONS & SKILLS REQUIRED:

Minimum of six (6) months experience in a warehouse or shipping/receiving work environment.

Minimum of six (6) months experience operating:

stand-up narrow-aisle reach truck

order selector

sit down lift truck

Computer-based warehouse management system experience required, SAP preferred

Ability to lift 50 lbs repetitively

Must be able to work effectively and communicate with others in a team environment

Must be able to take initiative, seeking and acting on opportunity to improve the organization's performance

Familiarity with Lean manufacturing concepts

English fluency for safety, training and documentation purposes

HOURS:

Must be available for the following shift:

Second Shift: 3:30 p.m - 12:00 a.m., Monday-Friday

Second Shift: 3:30 p.m. - 2:00 a.m., Monday-Friday for 10-hour shift if overtime needed

Additional overtime may be necessary according to the requirements of its business needs upon giving you reasonable notice

ABOUT BLOUNT INTERNATIONAL, INC:

Blount is a global manufacturer and marketer of replacement parts, equipment, and accessories for consumers and professionals operating primarily in two market segments: Forestry, Lawn, and Garden ("FLAG"); and Farm, Ranch, and Agriculture ("FRAG"). Blount also sells products in the construction markets and is the market leader in saw chain and guide bars for chain saws. We also supply original equipment manufacturers (OEM) with cutting attachments.

Blount offers products under the brand names of OREGON®, Carlton®, Woods®, KOX, SpeeCo®, ICS®, Pentruder, and Merit. For more information, visit www.blount.com .

Blount will only employ those who are legally authorized to work. Any offer of employment is contingent on the successful completion of a background investigation and drug screen. It is the policy of Blount International to provide equal employment to all qualified persons without discrimination based on sex, race, color, religion, age, marital status, national origin, citizenship, disability, veteran status or any other status protected under law.

During the application process we will not ask for or collect any confidential, proprietary or sensitive personally identifiable information (e.g. date of birth; drivers license number; or credit card, bank account or other financial information) (collectively, "Sensitive Information"). If you submit any Sensitive Information, you do so at your own risk and we will not be liable to you or responsible for consequences of your submission. This notice should not be construed as an offer of employment or creating any terms of employment.