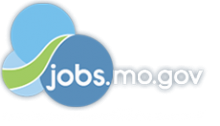 Job Information
The Whole Person

Driver - Transporting People - Part-time

in

Kansas City

,

Missouri
Part-time Driver
$13-$15 per hour - depending on experience
MUST BE FLEXIBLE WITH HOURS
Up to 29 hour per week
The Driver
Operates The Whole Person (TWP) vehicles to transport TWP consumers and patients to predetermined destinations safely, promptly, and courteously.
Essential duties and Responsibilities
To perform this job successfully, an individual must be able to perform each essential duty satisfactorily. The requirements listed below are representative of the knowledge, skills and/or ability required. Other duties may be assigned. Reasonable accommodations will be made to enable individuals with disabilities to perform the essential functions. Applicant will need to have a background check via Family Care Safety Registry and supply a current driver record
Safely drive in a manner that adheres to the saying on the bus: SAFE, RELIABLE, COURTEOUS.

Daily safety and maintenance inspection of vehicle.

Relate positively to all passengers.

Promote TWP and encourage ridership.

Perform minor maintenance (e.g., vehicle washing).

Report maintenance problems to the Supervisor.

Report accidents and breakdowns to the Supervisor immediately.

Comply with all vehicle operation rules and regulations.

Complete required paperwork in a timely manner.

Attend training meetings
Qualifications
Applicants for the job should possess excellent written and verbal communication skills and be highly organized. Good interpersonal skills are very important as they often have to deal with consumers and external agencies. Applicant must keep matters regarding persons receiving supports and services from TWP strictly confidential.
Educations and Experience
Current Missouri Class E Drivers License Required

High school Diploma or GED

Experience of working with people with disabilities

Knowledge of customer service principles and practices

Ability to perform several tasks concurrently with ease and professionalism.
Other Skills and Ability
Have knowledge of basic vehicle mechanics.

Ability to manage time effectively

Ability to read and comprehend simple instructions given from written and verbal sources

Ability to present ideas effectively both oral and written, to management, employees and the public.

Ability to read, write, speak and comprehend English fluently.

Ability to understand and employ basic mathematics.

Ability to work with minimal or no supervision.

Ability to use common sense techniques in solving problems.

Ability to use diplomacy and tact when dealing with problems.
Physical Demands
The physical demands described here are representative of those that must be met by an employee to successfully perform the essential functions of this job. Reasonable accommodations may be made to enable individuals with disabilities to perform the essential functions.
Sitting on a daily basis for many hours at a time.

Walking on a daily basis to and from the door of the destination and assisting passengers.

Standing on a daily basis.

Bending/stooping on a daily basis while lifting packages, assisting passengers, doing the vehicle maintenance inspection, etc.

Climbing on a daily basis while getting on and off the bus.

Kneeling/crawling two or three times per week while performing minor maintenance on the vehicle.

Pushing/pulling varies but could be daily, especially if driving a lift or ramp equipped vehicle.

Lifting/carrying packages, groceries, luggage, etc. is performed daily and can include 20-50 pounds.

Drivers must also manage riders in wheelchairs. This entails negotiating single steps or curbs, positioning the wheelchair on the lift platform, maneuvering the wheelchair inside the vehicle and securing the wheelchair with the tie-down system. The weight of a wheelchair and passenger can easily exceed 200 pounds. All drivers receive training on wheelchair management and are encouraged to know their limits.

Perform other related duties incidental to the work described herein
While performing the duties of this job, the employee is regularly required to talk and hear. The employee is frequently required to use hands to finger, handle, or feel and reach with hands and arms. The employee is occasionally required to stand; climb or balance; stoop, kneel, crouch, or crawl. The employee must occasionally lift and/or move up to 50 pounds. Specific vision abilities required by this job include close, distant and color vision.
While performing the duties of this job, the employee is occasionally exposed to wet and/or humid conditions; moving mechanical parts; and extreme cold and extreme heat. The noise level in the work environment is usually moderate.
About our Organization
The Whole Person (TWP) is a not-for-profit that provides a proactive, challenging, fun and dynamic team environment in which to work, learn and add value to the Consumers we are privileged to serve in the Kansas City area.
To be a TWP team member you must:
Want to serve persons with various physical and/or mental disabilities.

Be prepared to work hard.

Be prepared to be a part of a dynamic team environment with a supportive culture that encourages personal growth and achievement.

Be dedicated to providing the highest level of customer service and to contributing to the fun working environment within our organization.

Support the Mission of the Organization to "Connect people with disabilities to the resources they need by supporting independent choice and advocating for positive change in the community."
The Whole Person is an equal opportunity employer committed to hiring staff members reflecting the great diversity of our community. Reasonable accommodations will be made upon request.
All applicants must be able to complete pre-employment on-boarding requirements (if selected) which may include any/all of the following: criminal/civil background check, drug screen, and motor vehicle records search, in compliance with any applicable laws and regulations.
PEOPLE WITH DISABILITIES ARE STRONGLY ENCOURAGED TO APPLY.