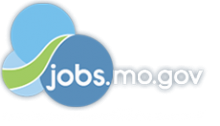 Job Information
Mars

Forklift Operator (12 Hour Night Shift) $1,500 Sign On Bonus!

in

Kansas City

,

Missouri
Position Summary:
Forklift Operator is responsible for organizing finished goods, proper storage and rotation of stock. This role insures the distribution of finished goods as needed to meet and/or exceed internal and external customer requirements. Works with both the shipping and production teams reporting to the Logistics Manager.
Essential Functions:
Ability to work in a self-directed manner with minimal supervision and positive attitude.

Assist the Shift Manager, Logistics Manager and Leads ensuring the effective functioning of the team.

Ensure that product is properly FIFOed.

Pick and load orders.

Ensure work area and warehouse are clean.

Communicates with Operators, Shift Manager, and other Material Handlers.

Work with Shift Manager to distribute Shift Team resources based on workload and absenteeism to ensure the completion of planned and unplanned work.

Perform tasks in a safe manner.

Complete all documentation, packing slips, and report issues as required.

Monitors the movement of Finished Goods in the Warehouse in an efficient, effective, and safe manner.

Assist with cycle count activities.

Participate with the Shift Supervisor to implement improvement strategies to increase efficiencies.

Active participation in the Safety programs as it applies to production area to include area audits and safety procedures.

Demonstrate a food safety quality culture in actions, words and spirit.

Perform other duties assigned.
Education, experience, and skills Requirements:
High school diploma or equivalent

Demonstrated knowledge of shipping, receiving, warehouse, and material handling operations, methods and practices.

Demonstrated knowledge of Safety and Quality

Basic computer skills

Previous Forklift Experience

Physical Requirements:

Must be able to lift 40 lbs.

Must be able to work under stressful conditions such as heat, cold, high, and/or confined spaces and have full mobility to climb stairs and ladder

MARS Competencies:

Drive for Results

Decision Quality

Customer Focus