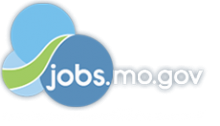 Job Information
Cornerstone Building Brands

Forklift Operator 2nd Or 3rd Shift

in

Kansas City

,

Missouri
Forklift Operator 2nd Or 3rd Shift
Kansas City, MO, USA Req #7732
Thursday, June 17, 2021
Ply Gem - New Increased Pay Starting at $16.50 Per Hour + $1.00 Per Hour for Perfect Attendance + $1.00 Per Hour Shift Differential for PM Shift! $1000 BONUS for all new hires after 90 days of employment! 2ndand 3rdShifts Available. Benefits Start Day 1!
Opportunity Description:
Warehouse associate assists in the warehouse by crating, pulling product, forklift operation, and unloading trucks. Associate ensures that orders are filled accurately for customer satisfaction; ensures cartons shipped are structurally sound and suitable for sale by visually inspecting cartons, repairing and re-boxing as needed.
Schedule: Monday-Friday 3pm-11pm or Sunday-Thursday 11pm-7am
Job Summary:
Ensures inventory control through correct placement of product within warehouse. Ensures safety of people and materials in all locations by following Company guidelines on lifting, stacking, and operation of motorized equipment, and loading of flat beds. Performs all functions in accordance with safety policies and procedures to maintain a quality product during storage and shipment. Responsible for careful loading of product and quality crate building to assist with customer satisfaction.
Essential Functions:
Operate motorized equipment (forklift and multi-directional equipment) safely, efficiently, and accurately.

Correctly fill orders from inventory.

Stage product in preparation for shipment.

Review dispatch log and load flat beds accordingly.

Set-up materials for crate-building.

Provide production with product storage racks.

Change batteries and gas tanks on forklifts and report maintenance needs of motorized equipment.

Perform daily preventive maintenance and safety checks on motorized equipment.

Perform warehouse maintenance and warehouse housekeeping.

Train on paperwork and bills of lading.

Train for inventory and cycle counts.

Train on BPCS.

Perform other related duties and assignments as required.

Other Functions:

Attend scheduled staff meetings with the Distribution Supervisor, if required.

Perform basic duties of Warehouse Associate 4 at times, based upon ability and experience.

Maintain an accurate time card daily.

Actively participate in all plant safety programs, depending on location.

Job Requirements:

Education: High School Graduate/G.E.D.

Experience: Six months' experience as a Warehouse Associate 2 or six months' related experience preferred.

Knowledge: Must possess a thorough understanding of the Company distribution process and procedure.

Mental/Physical/Visual Demands :

Must have good eye/hand coordination, excellent manual dexterity including a skill to use hand and electrical tools, and an ability to read and comprehend numbers. Must be able to lift 86 lbs individually and lift 87 to 100 lbs with assistance. Must be detailed oriented, possess good communication skills, and interact well with others. Must be able to separate product by profiling color.

Working Conditions: Warehouse environment with exposure to equipment noise, temperature extremes, and dust. Position requires continual lifting, twisting and bending.

Equipment/Tools Used: Must be proficient in working with hand, electrical, and pneumatic tools. Must be able to operate a multi-directional forklift safely. Safety glasses and ear plugs must be utilized as instructed. Must possess a Company motorized equipment license.

Safety:

Safe work performance is required from each Associate at all times. Perform all duties and responsibilities in a safe manner in accordance with applicable Health and Safety Manuals. Required to wear or use personal protective equipment as applicable and to immediately report unsafe working conditions.

Comply with all legislative requirements as outlined by Occupational Health and Safety Act and regulations. Additionally, the proper discharge of safety responsibilities is an integral part of each Associate's performance appraisal.

To perform this job successfully, an individual must be able to perform each essential duty satisfactorily. The requirements listed above are representative of the knowledge, skill, and/or ability required. Reasonable accommodations may be made to enable individuals with disabilities to perform the essential functions

Cornerstone Building Brands is the largest manufacturer of exterior building products in North America. Our comprehensive portfolio spans the breadth of the residential and commercial markets, while our expansive footprint enables us to serve customers and communities across North America. Our relentless focus on excellence combined with our ongoing commitment to innovation and R&D has driven us to become the #1 manufacturer of windows, vinyl siding, insulated metal panels, metal roofing and wall systems, and metal accessories. We believe every building we create, and every part of that building, positively contributes to communities where people live, work and play.

Cornerstone Building Brands is an equal opportunity employer and does not discriminate against any employee or applicant for employment because of age, race, religion, color, protected veteran status, disability, sex, gender identity, sexual orientation or national origin. Must be at least 18 years of age to apply.
Notice of Recruitment Fraud
We have been made aware of multiple scams whereby unauthorized individuals are using Cornerstone Building Brand's name and logo to solicit potential job-seekers for employment. In some cases, job-seekers are being contacted directly, both by phone and e-mail. In other instances, these unauthorized individuals are placing advertisements for fake positions with both legitimate websites and fabricated ones. These individuals are typically promising high-paying jobs with the requirement that the job-seeker send money to pay for things such as visa applications or processing fees. Please be advised that Cornerstone Building Brands will never ask potential job-seekers for any sort of advance payment or bank account information as part of the recruiting or hiring process.
Other details
Job Family Manufacturing

Pay Type Hourly
Apply Now