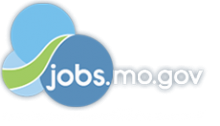 Job Information
Kansas City Southern Railway

Journeyman Carman

in

Kansas City

,

Missouri
Journeyman Carman
Tracking Code
50024314-1152021
Job Description
JOB SUMMARY: A carman is responsible for inspecting, repairing and maintaining railcars consistent with industry standards, company directives, and federal regulations. A carman will use hand tools, power tools, welding and cutting equipment and measuring instruments; and will also be required to operate forklifts, cranes, tractors, torches, welders and rivet guns.
WORKING CONDITIONS: Carmen may work within a mechanical shop environment, but may also work in open rail yards and on line-of-road. A carman must therefore be able to work in all types of weather conditions. Although a carman position entails mostly shift work, which may include weekends, overtime and odd service hours may be required.SKILLS AND EXPERIENCE: REQUIRED: High School diploma or GED equivalent; must possess a valid driver's license; demonstration of mechanical aptitude; sufficient reading and comprehension skills to successfully develop and maintain AAR (Association of American Railroads) car billing and repair records; and successful comprehension of FRA (Federal Railroad Administration) regulations.
UNION MEMBERSHIP: This position is governed by a collective bargaining agreement and the successful applicant will be required to join the union. Monthly union dues are required and will be deducted from the employee's paycheck.
The duties, responsibilities and qualifications in this posting are representative categories to be used by an applicant in deciding whether to apply for the position. These general guidelines do not constitute an exhaustive list of qualifications or essential functions of the position. In addition, these general guidelines bear no relation to, nor are they intended to modify or conflict with, any collective bargaining agreement provision. Questions about the collective bargaining agreement, if any, governing the position described herein should be directed to the appropriate union organization.
We are proud to be an EEO/AA Employer/Veterans/Disabled. We maintain a drug-free workplace and perform pre-employment substance abuse testing.
Job Location
Kansas City, Missouri, United States
Position Type
Full-Time/Regular