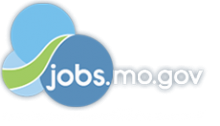 Job Information
Cardinal Health

Lead Dispatcher and Driver

in

Kansas City

,

Missouri
What Pharmacy Services & Delivery contributes to Cardinal Health
Responsible for the prompt and accurate delivery and distribution of radiopharmaceuticals or oncology pharmaceuticals to medical care providers in accordance with customer demand and requirements of the assigned route. Prepares doses for shipment, prepares cases, wipes doses, and loads and unloads containers in keeping with the prescribed safety standards and Department of Transportation (DOT).
Shift/Schedule
40 hours weekly
Monday - Friday
12:00aam - 8:00am
Some weekends as needed
Must be able to work on call as needed
Accountabilities
Handles advanced driver scheduling, dispatching and mentoring
Handles data analysis for advanced Cheetah and Isotrac efficiency
Acts as Cheetah service desk contact (line hauls) and editor (batch route planning and optimization)
Manages various aspects of Isotrac (advanced understanding of all desktop icons)
Manages inventory as needed in pharmacy
Assists the Radiation safety officer by performing assigned radiation safety duties
Assigns delivery routes to drivers and makes adjustments as needed
Processes incoming packages for pharmacy use
Performs equipment checks for daily use
Prepares and makes deliveries to customer accounts on assigned route using a company vehicle (non-cdl)
Packages radiopharmaceutical medication for shipment, performs testing, and loads/unloads containers
Uses a handheld tablet to scan customer orders for accuracy, obtain route stop information and navigation
Processes packages returned from customer locations
Maintains vehicles in proper working condition and may perform minor roadside repairs
Performs general facility cleaning and other duties as required
Qualifications
High school diploma or equivalent
3 years general work experience
Must hold a valid driver's license and have a good driving record
Minimum of 21 years of age due to driving of company owned vehicle
Aptitude for supervisory skills
Past driver scheduling, dispatching and mentoring experience strongly preferred
Advanced knowledge of Cheetah and Isotrac systems
Past inventory management experience
Knowledge of radiation safety procedures and processes
Prior delivery driving experience
Ability to lift containers weighing up to 55 pounds
Comfortable driving in all weather conditions during day or night hours
Ability to sit, stand, be mobile and operate a vehicle for extended periods of time
Strong customer service and communication skills
Ability to work weekends or be in a weekend rotation required
Ability to work holidays or be in a holiday rotation required
Ability to work on call or be in an on call rotation required
Flexibility to work various shifts or overtime as needed
Ability to use computers and tablets
What is expected of you and others at this level
Applies extensive knowledge and company policies to complete a wide range of assignments
Demonstrates expert understanding of all levels of the job family and has thorough knowledge of jobs outside area of responsibility
Takes the lead in effectively applying new processes and skills in accomplishing assignments
May provide technical guidance and training to others
Maintains appropriate licenses/training/certifications
Works on complex problems that require independent action and a high degree of initiative to resolve issues
Makes recommendations for new/revised processes and has role in the implementation
Adheres to all quality guidelines
Works with minimal degree of supervision. Has latitude to make decisions in exceptional circumstances within established guidelines
Provides guidance to less experienced team members
May have team leader responsibilities but does not formally supervise
Your safety is our top priority. We regularly consult with medical professionals on best practices in COVID-19 prevention to protect our employees. We train our employees on these best practices and regularly clean our sites in accordance with CDC guidelines. Please note: All individuals entering our facilities are required to complete a self-health check, wear a mask and follow all posted guidelines.
Cardinal Health is an Equal Opportunity/Affirmative Action employer. All qualified applicants will receive consideration for employment without regard to race, religion, color, national origin, ancestry, age, physical or mental disability, sex, sexual orientation, gender identity/expression, pregnancy, veteran status, marital status, creed, status with regard to public assistance, genetic status or any other status protected by federal, state or local law.
To read and review this privacy notice click here (https://www.cardinalhealth.com/content/dam/corp/email/documents/corp/cardinal-health-online-application-privacy-policy.pdf)
Cardinal Health is an Equal Opportunity/Affirmative Action employer. All qualified applicants will receive consideration for employment without regard to race, color, religion, sex, sexual orientation, gender identity, national origin, disability, or protected veteran status.