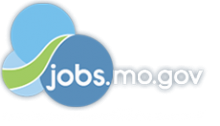 Job Information
Internal Revenue Service

LEAD FILE CLERK * SEASONAL*

in

Kansas City

,

Missouri
Summary
WHAT IS THE WAGE ANDINVESTMENT DIVISION? The Wage & Investment Division (W&I) serves about 122 million taxpayers who file upwards of 94 million returns each year. W&I provides high-quality taxpayer assistance, and enable taxpayers to transact and communicate electronically to file their returns and make payments.
See Other Information for Locations.
Responsibilities
WHAT DOES A LEAD CLERK DO? A Lead ClerkFile, performs a vital role in the Service's ability to process, distribute and manage more than a million pieces of correspondence, including tax returns, each year. In this position, you will serve as a work leader over employees engaged in accomplishing day to day tasks either as a File or Clerk. TheFile Clerk performs a critical role in processing both incoming and outgoing mail. On the other hand, theClerk is responsible for incoming and outgoing documents and files, once it is ready to be worked within the Business Division. Both of these clerks perform critical roles in the Services ability to serve million of taxpayers each year.
As a Lead Clerk you will: Serve as a work leader over employees engaged in accomplishing clerical work.
Distribute, balance, monitor and report on workload in accordance with established workflow or job specialization. Assure equitable distribution among employees and timely accomplishment of assigned work load.
Amend or reject work not meeting established standards and refers to supervisor any problems on meeting performance standards.
Maintain current knowledge of procedures, policies and directives; answer questions; and provide both classroom and OJT instruction to employees.
Resolve simple informal complaints, refers others to supervisor; report on performance, progress and training needs of employees and on other issues as appropriate. WHERE CAN I FIND OUT MORE ABOUT OTHER IRS CAREERS? If you want to find out more about IRS careers, visit us on the web at www.jobs.irs.gov
Requirements
Conditions of Employment
Refer to Other Information
Click "Print Preview" to review the entire announcement before applying.
Must be a U.S. Citizen or National
IRS Employees with Career or Career Conditional Appointments
.
Qualifications
You must meet the following requirements by the closing date of this announcement.GS-5 LEVEL: You must have one year ofspecialized experienceat a level of difficulty and responsibility equivalent to the GS-04 grade level in the Federal service. Specialized experiencefor this position includesexperience that is related to the work of this position and has provided you with the competencies required for successful job performance. OR You may substitute education for specialized experience as follows:A Bachelor's degree or four (4) years of education above high school in any field of study leading to a degree from an accredited college or university. OR You may qualify by a combination of experience and education. Options for qualifying based on a combination will be identified in the online questions.-The experience may have been gained in the public sector, private sector or Volunteer Service. One year of experience refers to full-time work; part-time work is considered on a prorated basis.-To ensure full credit for your work experience, please indicate dates of employment by month/year, and indicate number of hours worked per week, on your resume.In addition to the above requirements, you must meet the following, if applicable:You must have been at the next lower grade level of the grade you are applying to for 52 weeks (time-in-grade requirement).
Education
Additional Information
4 (Four) Positions are located inWage and Investment, Submission Processing, Input Corrections Operations at the following: 333 West Pershing Road, Kansas City, Mo 64108 (MO1937) POSITION DESCRIPTION 96913A PM/C SharePoint site is available for IRS Employees at : https://organization.ds.irsnet.gov/sites/HCOETS/PMC/SPDLibrary/SitePages/Home.aspxCONDITIONS OF EMPLOYMENT: We may select from this announcement or any other source to fill one or more vacancies.
This is a bargaining unit position.
Alternative work schedule, staggered work hours or telework may be available.
Must meet IRS telework eligibility requirements.
Tour of Duty:Monday - Friday 7:00 a.m. -3:30 p.m. or Swing shift Monday - Friday 4:00p.m. -12:30 a.m. or Weekends Sunday - Wednesday and Sat 7:00 a.m.-3:30 p.m.
Length of Season is 6-8 months.
Eligible for health and life insurance.