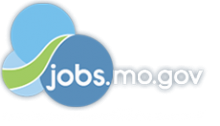 Job Information
P1 Group, Inc.

Maintenance Engineer (EL)

in

KANSAS CITY

,

Missouri
Maintenance Engineer (EL)
KANSAS CITY, MO

Full Time

FMO - SLHS

Entry Level

Share (https://p1groupinc.applytojob.com/app/share/Ih5klvM5X0)

P1 Group, Inc., is seeking an Entry Level Maintenance Engineer working at Saint Luke's Health System.

The work schedule is Tuesday-Saturday, 9:00am-5:30pm

Join our P1 Group Team!

Since 1919, P1 Group, Inc. has created a proud tradition, outstanding reputation and proven performance record in the electrical and mechanical construction and building service industries. P1 Group has established itself as one of the premier contractors both locally and across the nation. Offering a challenging and fast-paced work environment, P1 Group takes pride in its ability to maintain a high standard of excellence along with an ethical and friendly business culture. Additionally, the safety program, which includes a full-time staff, has helped the company win numerous national safety awards.

P1 Group, Inc. is an equal opportunity employer. All qualified applicants will receive consideration for employment without regard to race, religion, color, national origin, sex, sexual orientation, gender identity, age, status as a protected veteran, among other things, or status as a qualified individual with disability.

We have a competitive compensation and benefit package.

Responsibilities and Duties:

Install and maintain fire barrier systems, rated doors and related hardware

Inspect, repair and replace all types of wall, ceiling and flooring systems using a variety of tools.

Unstopping of drains and toilets

Installation of belts, hoses, filters, etc

Equipment room and cleaning

Furniture assembly, repair and install-light moving

Qualifications:

High school diploma or GED equivalent.

Must be able to satisfactorily pass a motor vehicle record check. Must be able to meet P1 Group qualifications to operate a vehicle on company business. Must be at least 18 years of age. Must possess a valid driver's license. Must have access to drive a well maintained vehicle. Must have up to date registration with the local Department of Motor Vehicles. Both the candidate and the vehicle must be currently covered on a personal insurance policy.

Must be able to satisfactorily pass a criminal background check and drug screen.

This job site does not hire people who use tobacco in any form. Any misrepresentation on the employment application with regard to current tobacco use, or if you become a tobacco user once employed, will be cause for immediate dismissal from employment. Candidates must certify that they do not use any tobacco products in order to be eligible for this position.

Annual flu vaccination or medical proof of flu vaccine allergy is required.
If you are a qualified individual with a disability or a disabled veteran, you may request a reasonable accommodation if you are unable or limited in your ability to access job openings or apply for a job on this site as a result of your disability. You can request reasonable accommodations by contacting Human Resources: email P1jobs@P1Group.com or call: 913-275-5694.