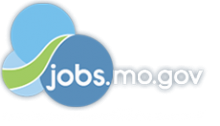 Job Information
Papa John's International

Delivery Driver

in

Lee's Summit

,

Missouri
THIS IS A FRANCHISE POSITION
Have you ever thought about driving for one of those ride sharing
companies? But, on second thought, you really don't want to make idle chit
chat with a random stranger in your car. And, maybe a better idea is to
look for a company that has fun, offers benefits to help pay for college,
career advancement opportunities and discounts on pizza! If this describes
you, come join our pizza team! We've never met a pizza that tries to make
uncomfortable small talk. (Although, it's totally fine to talk to your
pizza. "You're so yummy. I love you pepperoni, sausage and extra banana
peppers. You get me.")
Papa John's is currently seeking Delivery Drivers to support our restaurant
by checking customer orders for accuracy and delivering them in a safe,
courteous and timely manner. You will provide superior customer service at
the door and over the phone.
As a Delivery Driver, you will be reimbursed for mileage -and you will keep
the tips that you make!