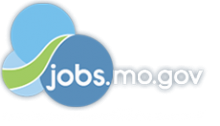 Job Information
Waste Connections

PM Diesel Technician

in

Maddens Richwoods

,

Missouri
Job TitlePM Diesel TechnicianPrimary LocationRichwoods, MissouriEmployee TypeEmployeeJob Description NOW OFFERING A $5,000 STAY ON BONUS! Waste Connections of Missouri is looking for an ambitious Diesel PM Tech for our team in Richwoods, MO!
The ideal Mechanic will have a self-motivated, go getting attitude, that is looking to excel and grow with our GROWING company! We provide On the Job Training to lead you to the next technical level!
Why work for Waste Connections?
Competitive Compensations

Safety Bonuses – Get rewarded for your safe habits

Yearly Boot Stipend – Get your boots covered

Benefits Plans – Keep yourself healthy

Matching 401(K) – Connect to your future

Training provided to advance your level

What we do: We provide trash and disposal services to the local community. You, a vital piece of the team, would be responsible for the maintenance and upmost safety on our fleet of trucks. This includes duties such:

Perform repairs and inspections, diagnosis and repair of electrical, hydraulic, suspension, brake and air systems on vehicles. At times triage engine/electrical failures quickly.

Inspect and troubleshoot electrical, hydraulics, suspension brake and air systems on vehicles and equipment

Utilize vehicle computer electrical systems to interpret failure modes to identify and adjust Engine and Vehicle Control modules

Conducts safety checks on vehicles and equipment.

Respond to road calls for emergency repairs

Complete required paperwork utilizing fleet maintenance software program associated with repairing vehicles, documenting parts usage, and accounting for repair times.

Maintain a clean, safe work environment in compliance with corporate and OSHA standards.

What we work with: Trash is dirty! Trucks are dirty! And this is a service provided year round – Rain, snow or shine. Hot or cold. Be prepared to work in all environments, around heavy diesel equipment. Understanding how to work safely in this environment is key.

Plan for the following labor:

•Extensive physical activity. Requires strenuous physical work; heavy lifting, pushing, or pulling required of objects over 60 pounds.

Work environment may be indoors in a shop, or outdoors to repair trucks on the road. Usually well-lighted and ventilated. Sometimes necessary to work in awkward or tight positions and to handle greasy or dirty tools. These factors require following basic safety precautions.

Exposure to outside weather, including frequent wet and/or humid conditions, as well as exposure to fumes and vibration.

Noise level is usually moderate.

Always operating in a safe manner (Lock out/Tag out, Proper PPE, Jackstands, steering covers, etc)
At the end of the day, we send our trucks out knowing they were touched by safe and diligent hands
Minimum Job Requirements
2 years of experience preferred.

Proficiency in a variety of vehicle diagnostic tools and repair of issues.

Must own personal tools.

Class B CDL (Or ability to obtain one in 90 days).

Ability to read, write, comprehend and communicate in English.

To be considered for any of our current openings you must complete an application at www.careers.wasteconnections.com . Application information and additional instructions can be found once you select your position of interest.

We offer excellent benefits including: medical, dental, vision, flexible spending account, long term & short term disability, life insurance, 401K retirement and unlimited opportunities to "Connect with Your Future".

Waste Connections is an Affirmative Action/Equal Opportunity Employer (Minority/Female/Disabled/Veteran)