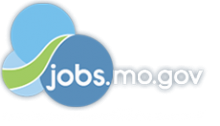 Job Information
Tyson Foods

1st Shift - Shipping Yard CDL Driver - Monett, MO

in

Monett

,

Missouri
Job Description
Department
Move trailers from drop lot and back into dock. Maintain tractor-refrigeration units. Be able to operate floor jacks and forklifts. Load and unload trucks. Drive Bob truck if needed. Other duties as assigned. Must comply with Department of Transportation rules and regulations, maintaining a safe work environment, and adhering to Tyson policies and procedures
Mover camiones de una astillero a otro. Mantener los articulos de refrigeracion de los camiones. Manejar montecargas, gatos gargar y descargar camiones. Otros trabajos seran asignados.Debe cumplir con las normas y regulaciones del Departamento de Transporte, manteniendo un ambiente de trabajo seguro y adhiriendose a las politicas y procedimientos de Tyson
Job Requirements
Position Specific
Must have a class A CDL. Pass driver's physical and drug test. 1 year driving experience. Learn to operate pallet jack and forklift. Safety conscious. Environmental training required. Must be able to work Monday - Friday from 10:00 am - 6:00 pm. Must be willing to fill in for other shifts and work some weekends as needed.Must have 12 months of continuous work history
Be a full time team member. Must not have more than 5 points at the date of posting. Must not have two (2) or more Written Warnings or one (1) Written Warning/Suspension during the prior six (6) Months. Must have completed the probationary period (3 months). Meet specific job requirements. Successful bidders will not be permitted to bid again for six (6) months unless promotion to a higher job is available. Successful bidders that turn down or self- disqualify will not be permitted to bid again for six (6) months, even to a higher grade position.
Debe tener una CDL clase A. Pasar el examen de drogas y el fisico de conductor. 1 ano de experiencia manejando. Aprender a operar el Jack de paletas y el forklift. Consciente de la seguridad. Es requerido entrenamiento Ambiental. Debe ser capaz de trabajar de lunes a viernes de 10:00 am - 6:00 pm. Debe estar dispuesto a completar para otros turnos y fines de semana de trabajo.
Debera no tener mas de 5 puntos en la fecha de la apuesta. Debera no tener dos (2) o mas Advertencias por escrito o una (1) advertencia por escrito/suspension durante el periodo de seis (6) Meses. Debe tener 12 meses de historia laboral continua.
Debe haber completado el periodo probatorio (3 meses). Reunir especificos requisitos de trabajo. A los apostadores exitosos no se les permitira apostar otra vez en los siguientes seis (6) meses al menos que sea una promocion a un trabajo de posicion mas alta. Los apostadores exitosos que no tomen la posicion o se descalifiquen asi mismos no se les permitiran apostar otra vez por seis (6) meses ni aun que sea una posicion de un grado mas alto
This position is slated for candidates who are currently working at this facility. Priority consideration will be provided to these applicants first. If local Team Members are not selected, Team Members from other locations will then be reviewed for consideration.

Este puesto esta previsto para los candidatos que actualmente trabajan en esta instalacion. En primer lugar, se dara prioridad a estos solicitantes. Si no se seleccionan los miembros del equipo local, los miembros del equipo de otras ubicaciones se revisaran para su consideracion.
Tyson is an Equal Opportunity/Affirmative Action Employer. All qualified applicants will be considered without regard to race, national origin, color, religion, age, genetics, sex, sexual orientation, gender identity, disability or veteran status.