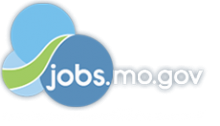 Job Information
Staff Management | SMX

Fork Lift Driver

in

O'Fallon

,

Missouri
With Staff Management | SMX, you'll get a weekly paycheck, learn new skills, meet new people, and work with a great management team in a clean and safe environment.
Fast paced warehouse environment delivering stock to the lines via Fork Lift. Loading/Unloading Trailers with Safety as your top priority. Our client has high demands, so deadlines must be met.
Industry: Warehouse/Distribution.
Duties: Stock/Load/Unload/Organize/Communicate/Timeliness/Great Attendance.
Employment Types: Full Time.
Recruiting Center: PGW - O'Fallon-0115, 831 Lone Star Dr, O'Fallon, MO 63366.
Work Location: PGW - O'Fallon-0115, 831 Lone Star Dr, O'Fallon, MO 63366.
Job Types: Forklift Operator.
Shifts: 1st Shift.
Attributes: Background Check, Drug Test, Must be at least 18 years old.
Benefits: Casual Dress Code, Weekly paychecks, Direct Deposit or Cash Card pay options, Medical / Dental Insurance, Referral Bonus (Restrictions Apply).
Lifting Requirements: Able to Lift 30 pounds.
Education Required: No Education Requirement.
Certification Required: Forklift.
Starting Wage: $11.70.
Pay Rate: Hourly.
Bonus: Sign On Bonus $100 after 2 weeks and $150 after 30 days.
Required Skills:
Time management is a must. Organize/Prioritize. Communicate well with others to maximize production needs. Flexible 6 and 7 day availability. Able to work Overtime as needed. 1+ Years of experience preferred.
Click here to view more details