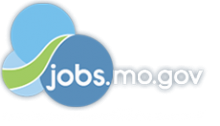 Job Information
Cygnus Home Service, LLC dba Schwan's Home Service

Seasonal Warehouse Material Handler

in

Parkville

,

Missouri
Job ID: SEASO09478
Seasonal (90 days) Material Handler
$18/hr.
This position, under general supervision, is responsible for successfully moving materials, supplies, and finished goods through the facility which includes unloading frozen food product up to 50 lbs from semis into warehouse freezers and loading frozen food from warehouse freezers into mail order coolers. This is a seasonal position.
DUTIES AND RESPONSIBILITIES
This job may participate in one or more of the following duties as directed by supervision or management.
Moves materials and supplies through the facility. May require the use of material handling equipment such as carts, conveyer belts, and pallet jacks.

Stacks skids or pallets in designated areas.

Cleans and disposes of scrap bracing, cardboard, and strapping. Places items in proper containers or designated areas.

Uses tools such as hammers and crowbars to remove strapping, open crates, strap cars.

Uses lists to determine and count quantities of product moving throughout the facility.

Completes paperwork to properly document work performed. May require the use of a computer on occasion.

Conducts intermediate material audits.

Handles dry ice following safety procedures

Other duties as assigned (such as general maintenance work around the facility and processing of load sheets).

Responsible to conduct yourself and ensure your subordinates (if applicable) conduct themselves in a manner consistent with company mission, values, code of ethics, policies, and other standards of conduct.
QUALIFICATIONS
Education: High School diploma or equivalent.
Years of Related Experience: 0-2 years related experience.
Knowledge/Skills/Abilities: Intermediate communication skills (both written and verbal); Basic math and reading skills; Strong attention to detail; Must be able to work in freezers with subzero temperatures for 4-8 hours per day; Must be able to stand for up to 8 hours per day; In some geographies, must be able to work in various outdoor conditions.