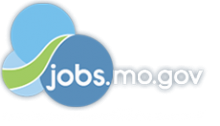 Job Information
Utilities Service, LLC

Side Trimmer Operator Non-Union

in

Perryville

,

Missouri
We are currently seeking a Side Trimmer to join our team.
GENERAL DUTIES AND RESPONSIBILITIES
Enforces safe work practices, as experience, judgment, company policy, and OSHA specifies. Is responsible for safety training in accordance with company policies and procedures.

Obtains oral or written permission from property owners prior to performing work. Arranges with customer or property owner to obtain access, advises of interruption, explains work to be done, etc. Discusses responsibility for apparent damage to property, repairs minor damage,

and refers controversial cases to the General Foreperson.

Promotes and maintains good customer and public relations through effective accomplishment of assigned work.

Safeguards the public from hazards in and around work area. Cooperates with customers, police, and fire departments when blocking streets or driveways. Sets up barriers, warning signs, flags, markers, etc. to protect employees and public.

Inspects and makes or provides for necessary repairs to tools, truck, and other equipment.

Maintains good housekeeping on truck and at work location.

Keeps informed on new equipment, specifications, standard practices, operating procedures, and customer and company employee relations/policies and practices.

In emergency situations, determines action to be taken to eliminate hazards to life and property.

Drive Side Trimmer with hand and foot controls.

Use gas powered Chain Saw.

Rake debris and trash

Load and unload equipment onto truck and trailer

Service equipment to keep in clean, neat, and specified mechanical condition
Minimum Requirements
Due to the inherently dangerous nature of the industry and requirements to work with or around hazardous equipment, employees must be able to maintain attention and concentration for extended periods of time.

Must be able to wear necessary PPE as per task assigned.

Must be able to safely drive an approved company vehicle.

Must be able to enter and exit a vehicle numerous times a day.

Must be able to withstand exposure to all kinds of weather while completing work assignments, i.e. rain, heat, sun, cold.

Must be able to traverse various terrains.

Must be able to write, read and comprehend written and verbal job instructions/information.

Must be able to communicate with others.

Must be able to lift, move and maneuver 10 pounds on a frequent basis.

Must have endurance necessary to perform these duties throughout a standard eight or ten hour day.

Must have sufficient eye sight to judge distances and coordination to get and use the appropriate equipment and tools.

Must be able to operate and service all required tools and equipment.

Must have excellent communication and leadership skills.

Must have organization skills and be able to multi-task.

Must be able to handle confrontational and stressful situations.
Physical Requirements:
Activity:
R
O
F
C
Activity:
R
O
F
C
Standing
X
Seeing
X
Walking
X
Reading
X
Sitting
X
Reaching
X
Stooping
X
Range of Motion
X
Kneeling
X
Hearing - Speech Range
X
Squatting
X
Depth Perception
X
Body Twisting
X
Color Vision
X
Crawling
X
Lifting
X
Sense of Touch
X
Carrying
X
Manual Dexterity
X
Pushing
X
Speaking Clearly
X
Pulling
X
Seeing Distant
X
Climbing Ladders
X
Climbing On/Off Truck
X
Climbing Stairs
X
Climbing Poles
X
Balancing
X
Griping
X
Lifting up to 10 lbs
X
Lifting over 10 lbs to 50 lbs
X
Lifting up to 50 lbs
X
Individuals must be able to perform the essential functions of the position with or without a reasonable accommodation. Individuals with a disability who desire a reasonable accommodation should contact the ADA Coordinator at 1-800-248-8733, ext 1339.
An Equal Opportunity Employer, including disabled and vets.
Rarely = less than 10%
Occasionally =up to 33%
Frequently = up to 66%
Continously = 67% to 100%