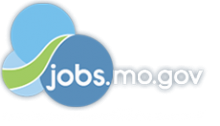 Job Information
Silgan

Coater Feeder - St. Joe

in

SAINT JOSEPH

,

Missouri
As the result of a strike we are hiring at Silgan Containers! We are the nation's leading manufacturer of steel and aluminum cans for use with human and pet foods - the country needs us more than ever during the pandemic. Wage rates start at $22.47/hr. We provide a broad range of benefits. New hires will be considered to be "permanent replacements" for the strikers, and employment is "at will".
Join the team that makes the packaging the most prestigious food companies rely on to safely deliver and protect foods' nutrition and quality.
Operates feeder, checks tinplate, coating material, and coater roll settings. Checks product made for deviations from standard and informs mechanic, inspector, or supervisor of any deviation.

Assists the coater line mechanic on servicing, setups, operation, maintaining, adjusting and wash-up on the coater line.

Maintains supply of tinplate in feeder and coater material in coater well to insure standard quality and continuous production. Reports to the coater line mechanic any malfunction of the equipment.

Maintains reports and records production and changeovers as directed.

Requires assistance from the coater line mechanic and/or supervision only in unusual operating problems of the feeder and has full responsibility for its efficient operation, damage of plate and loss in spoilage.

Cooperates with inspectors to insure quality product.

Performs duties with due regard to safety for self and co-workers while exercising proper care and protection of company property.

Maintains work area and equipment in a clean and orderly condition.
Job Requirements:
Must have a high school diploma or equivalent

Previous experience in handling and applying coating materials is a plus

Ability to read and comprehend written instructions, manuals, handbooks, blueprints, etc.

Must be able to lift up to 50 lbs. on occasion.
Exposure to noise over 85 dB, dirt, dust, heat, and cold. Must be able to walk, stand, lift, climb, bend, stoop, and kneel.
Requisition ID: 11029