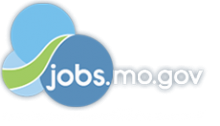 Lowe's

Customer Readiness Assoc 4PM-1AM

in

Saint Joseph

,

Missouri
Job Description:
The Customer Readiness Associate is primarily responsible for receiving, unloading, distributing, and stocking inbound freight throughout the store in preparation for daily customer activity. In addition to this primary focus, this role also stages merchandise for delivery and completes activities to maintain accurate pricing and signage inside and outside the store. This role receives direction from the Back-End and Night Ops Department Supervisors and works primarily during the evening and overnight shift to complete these key operational tasks that directly support the daily service and sales activities of the store. Lastly, the Customer Readiness Associate is responsible for completing all other duties as assigned. Job RequirementsFull Time role requires evening (5:00pm-2:00am) and overnight availability any day of the week.Part Time role requires availability based on the needs of the store.Physical ability to move large, bulky and/or heavy merchandise. Physical ability to perform tasks that may require prolonged standing, sitting, and other activities necessary to perform job duties.Minimum Qualifications Ability to read, write, and perform basic arithmetic (addition, subtraction)Preferred Qualifications 6 months of experience in a warehouse performing inventory handling and stocking6 months of experience with Lowe s 3 months of experience operating forklift/power equipment such as lifts, order pickers, and similar equipment.Experience working in a fast paced, dynamic retail environment
Job ID: 1557992BR
Line of Business: Store
Job Category: Receiving/Stocking
Department: 0607 - Night Stocking
Employment Type I: Regular
Employment Type II: Part-Time
Location #: 0305
Location Name: St. Joseph, MO
City: Saint Joseph
State: MO
EEO Statement:
Lowe's is an equal opportunity employer and administers all personnel practices without regard to race, color, religion, sex, age, national origin, disability, sexual orientation, gender identity or expression, marital status, veteran status, genetics or any other category protected under applicable law.