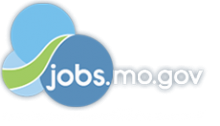 Job Information
Restaurant Depot

IBT Driver

in

Saint Louis

,

Missouri
Job Title: IBT Driver
CDL Class A and B Driver Must submit current resume to be considered
Required
Must possess a current, valid Class A or B Commercial Driver's License (CDL) and a satisfactory/safe driving record.

Must possess a clean driving record.

Must possess most recent Abstract of Driving Records within the last 30 days, (originals, no photo copies)

Drivers must have at least 2 years of verifiable experience

Acceptable MVR with no history of unsafe driving, NO DUl in the last 5yrs

Current DOT medical card and ability to pass a pre-employment drug test
Position Description
Must follow all Department of Transportation regulations as described in Federal Motor Carrier's Safety Regulations Pocketbook.

Enters daily manifest of deliveries into computer.

Visually inspects loaded truck to insure proper packaging and secures all merchandise so as not to incur damage during transportation, closes and locks door.

Performs appropriate pre-trip inspection checks and proper log book record-keeping. Reports all defects or equipment problems with supervisor.

The driver maintains safe driving habits and always observes all traffic laws.

Completes any of the assigned pickups in a timely and safe manner.

Must report all accidents, tickets or other mishaps to warehouse manager or supervisor promptly.

Must insure all proper paperwork and records are turned in to supervisor, correct and on time.

Promotes and maintains safe work environment. This includes Immediately--reportingall incidents of near-missesto the supervisor

Responsible for housekeeping inside truck to keep it free from debris and items that could be a safety hazard when

suddenly stopping.
KEY QUALIFICATIONS:
Requires: High school diploma or GED, AND equivalent work experience.

2+ years working in a warehouse environment. Distribution warehouse experience preferred.

Must have a valid Class A CDL. Must observe all Department of Transportation and driving regulations.

Must have a safe driving record and a clean Motor Vehicle Record.