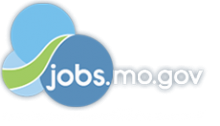 Job Information
SSM Health

Supply Chain Technician, Non-Clinical

in

Saint Louis

,

Missouri
Divison:
-
POSITION ACCOUNTABILITIES AND PERFORMANCE CRITERIA (% of time)
Essential Functions: The following are essential job accountabilities and performance criteria.
Position Accountabilities:
1). Demonstrates attitude of cooperation and professionalism when working. (1, 5, 6) 5%
Criteria
A). Demonstrates ability to relate to coworkers in a professional and respectful manner, in order to assure and promote a culture of safety.
B). Makes good decisions, aware of own limitations.
C). Adheres to dress code.
D). Demonstrates organizational ability, accepts assignments and attends in-services.
E). Communicates effectively when working with customers, supervisors and other staff.
F). Demonstrates responsibility for staff meeting content.
2). Demonstrates responsibility for the containment of hospital costs through appropriate ordering and usage of supplies, recovery of patient charges and conservation of supplies. (1, 5, 6) 5%
Criteria
A). Appropriately uses/handles supplies, equipment and instruments.
B). Minimizes overtime, effectively utilizes time.
C). Safeguards the plant and property of Saint Louis University Hospital.
D). Recommends changes in practices that increase efficiency while minimizing waste.
3). Distribution: Receives requests for supplies, selects stock from inventory and distributes supplies and equipment. (1, 2, 3, 4, 5, 6) 12%
Criteria
A). Demonstrates phone courtesy.
B). Accurately and promptly delivers supplies.
C). Maintains appropriate paperwork, enters issues, transfers and charges into the computer system.
D). Informs supervisor of delivery difficulties.
4). Case Carts: Assembles supplies for case carts and delivers to the OR within departmental time standards. (1, 2, 3, 4, 5, 6) 9%
Criteria
A). Appropriately identifies and assembles case cart supplies, completes inventory computer transactions.
B). Maintains emergency case carts.
C). Immediately addresses all stock-outs.
5). OR supply distribution: Maintains an adequate supply of supplies and linen in the operating room. (1, 2, 3, 4, 5, 6) 9%
Criteria
A). Inventories, pulls and restocks supplies to the OR.
B). Prepares case carts and maintains scrub supply.
C). Completes inventory computer transactions appropriately.
6). Inventory: Maintains CS inventory in Clean and OR rooms. (1, 2, 3, 4, 5, 6) 9%
Criteria
A). Receives, stock shelves and verifies supply orders.
B). Rotates stock, checks all supplies for package integrity and expiration dates.
C). Verifies computer/actual stock quantities as directed.
7). Par level stocking: Maintains an adequate supply of supplies to meet area needs including inventory control, proper labeling and inspection of packaging. Collects and enters patient charges into the computer system. (1, 2, 3, 4, 5, 6) 9%
Criteria
A). Accurately inventories assigned areas.
B). Completes inventory computer transactions and patient charging.
C). Accurately pulls supplies and stocks area.
D). Rotates stock and checks expiration dates and package integrity.
E). Maintains clean, appropriately labeled carts.
8). Decontamination: Decontaminates instruments, supplies and equipment according to established policies and procedures. (1, 2, 3, 4, 5, 6) 9%
Criteria
A). Adheres to safety standards.
B). Collects reusable supplies and equipment.
C). Cleans appropriately.
D). Participates in preventative maintenance.
9).A. Processing: Completes processing function of inspection, assembly, wrapping and labeling. (1, 2, 3, 4, 5, 6) 9%
B. Sterilization: Performs biological, chemical and mechanical monitoring of the sterilization functions in accordance with policies and procedures. Sterilizes instruments, equipment and supplies as required; handles and stores instruments,
equipment and supplies appropriately. (1, 2, 3, 4, 5, 6) 9%
Criteria
A). Appropriately processes trays, packs and peel pouch items.
B). Demonstrates in-depth knowledge of sterilization.
C). Maintains inventory of area.
10). Patient charge data entry and charge reconciliation. Accurately and timely completion of charge data entry and reconciliation. (1, 2, 3, 4, 5, 6) 9%
Criteria
A). Accurately enters patient charges into computer system. Avoids late charges.
B). Accurately enters patient credits and inventory returns.
11). Safety/Infection Control: Practices according to safety and infection control policies. (1, 2, 3, 4, 5, 6) 5%
Criteria
A). Practices standard precautions and disposes of hazardous wastes per established guidelines.
B). Maintains a safe, clean, comfortable and therapeutic environment for patients/families/employees in accordance with hospital standards.
Maintains clean, clutter free environment.

Keeps conversations and background noise to a minimum.

Adheres to dress code.
C). Reports risk management concerns.
D). Assumes responsibility for completing all annual mandatory education requirements.
12). Service: Provides service excellence to the customer of Saint Louis University Hospital by delivering timely, high quality service in a courteous, and respectful manner. (1, 2, 3, 4, 5, 6) 5%
Criteria
A). Interacts with hospital personnel, peers, supervisors and others appropriately.
B). Demonstrates respect and compassion for internal and external customers while delivering accurate prompt and courteous service.
C). Assumes responsibility and ownership in solving problems and resolving complaints.
D). Extends apologies as appropriate when service fails and then takes corrective action.
E). Maintains proprietary information, discusses confidential information in private, avoids gossip.
13). Quality Improvement (QI): Incorporates Quality Assurance into one's daily work. (1, 2, 3, 4, 5, 6) 5%
Criteria
A). Adheres to policies and procedures, infection control measures (blood borne pathogen standard) and safety guidelines in the deliverance of quality service.
B). Offers input into the identification and resolution of quality assurance issues.
DISCLAIMER: Performs other related duties as assigned or requested.
Rationale for Essential Functions
The performance of this function is the reason the job exists.

There are limited employees among whom the performance of this function can be distributed.

This function occupies a great deal of the employee's time.

This function is highly specialized. Employees are hired for the skill/ability to perform this function.

Failure to perform this function may have serious consequences.

The function was performed by past employees and is performed by current employees.

Exposure to blood borne pathogens that requires the use of protective equipment.

Exposure to Tuberculosis that requires the use of protective equipment.
Job Specifications
MINIMUM EDUCATION: High School or equivalent
MINIMUM EXPERIENCE: Central Service experience preferred
WORKING CONDITIONS: Exposed to the risk of blood borne diseases
Exposed to housekeeping/cleaning agents/chemicals

May be exposed to toxic chemicals (EO)

May be exposed to hazards of steam and heat

Occasional pressure due to multiple calls and inquiries

Working indoors in a controlled environment

Works with multiple computer systems
PHYSICAL REQUIREMENTS: Will be required to push/pull or move/lift heavy equipment and supplies up to 100 pounds or more. Considerable reaching, stooping, bending, kneeling, crouching. Prolonged extensive or considerable amount of walking/standing.
REQUIRED PROTECTIVE EQUIPMENT: Eye protection, face protection/mask, non-sterile medical gloves, head covering, shoe covering, gown, EO resistant gloves, heat resistant gloves.
MACHINERY: Ethylene Oxide sterilizers, Steam Sterilizers, Aerators, Heat Sealer, Washer/Decontaminator, Ultra Sonic Cleaner, Computer/Printers, Hand Held Scanners, Office Equipment, Thermo-press, Pneumatic Tube System, Dumbwaiter, Supply Carts
Employee: ____________ Date: ____
Supervisor: ____________ Date: ____
Department Head: ­­­_­­________ Date: ___
Administration: ___________ Date: ____
The above statements are intended to describe the general nature and level of work being performed. They are not to be construed as an exhaustive list of all duties, responsibilities, and skills required of personnel so classified. An individual working in their job classification must also perform specific tasks upon request by supervisor personnel. Furthermore, the duties and responsibilities for this job classification are subject to change at the discretion of the medical center.
SSM Health is committed to equal employment opportunity based on race, color, religion, national origin, gender, sexual orientation, gender identity, pregnancy, age, physical or mental disability, veteran status, and all other statuses protected by law.