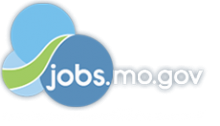 Job Information
Staff Management | SMX

Warehouse Associate

in

Saint Louis

,

Missouri
With Staff Management | SMX, you'll get a weekly paycheck, learn new skills, meet new people, and work with a great management team in a clean and safe environment.
Help Keep American's Dishes Clean. Our premier client is leading manufacturer of dish washing liquids and action packs for dish washers. We are currently hiring Warehouse Associates to help us package and ship out our clients amazing cleaning products.
Now offering bonus for weekend work, inquire within.
Industry: Manufacturing.
Duties: Our Warehouse Associate will be stationed packaging lines filling hoppers and loading cardboard onto tray forming machines. In addition, Warehouse Associates will visually inspecting product for defects, stack boxes of finished product onto pallets, and utilize hand jacks to position pallets for shipment.
Employment Types: Long Term, Full Time, Part Time.
Work Location: P&G Cascade - St. Louis-0517, 169 E. Grand Ave, Saint Louis, MO 63147.
Job Types: Assembly, General Labor, General Production, General Warehouse, Warehouse.
Shifts: 2nd Shift, Weekend Shifts, 1st Shift, 3rd Shift.
Attributes: Background Check, Drug Test, Stand for Shift Duration, Must be at least 18 years old.
Benefits: Casual Dress Code, Weekly paychecks, Direct Deposit or Cash Card pay options, Medical / Dental Insurance, Life Insurance.
Lifting Requirements: Able to Lift 40 pounds.
Education Required: No Education Requirement.
Starting Wage: $12.00.
Pay Rate: up to $13.25.
Bonus: Temporary Rate increase.
Required Skills:
Our Warehouse Associates must be able to stand and walk distances frequently, able to use both hands to grip and lift product, utilize basic hand tools to stabilize pallets, attention to work for a period of two hours at a time as well as frequent use of stairs.
Click here to view more details (https://video.digi-me.com/out_track/flv2/job/XZ0017?w=100&p=1)
SM | SMX is an equal opportunity employer and all qualified applicants will receive consideration for employment without regard to race, color, religion, sex, national origin, disability status, sexual orientation, age, gender identification, protected veteran status, or any other characteristic protected by law.