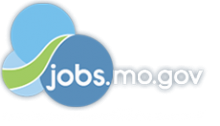 Job Information
Tyson Foods

Live Haul CDL Driver DF01 Sedalia Plant - Sedalia, MO

in

Sedalia

,

Missouri
Job Description
This position is responsible for hauling live birds, feed delivery and pickup, egg pickup, or delivering baby chickens while maintaining a safe work environment and adhering to Tyson policies and procedures. Standing, walking, bending, stretching, climbing, pushing, pulling, kneeling, squatting, reaching, and lifting 70lbs on a regular basis are required. Team Members who hold these positions work outdoors in extreme heat and/or cold conditions and also requires driving during inclement weather. Must perform other duties as assigned by supervisor.
Job Requirements
Must be at least 21 years of age and possess a valid class A CDL and pass Tyson Foods, Inc. criteria for OTR drivers. Also, must have at least 1 year of verifiable driving experience. Applicants must provide 10 years of work history. No Rehire for former Tyson Team Members that have a work history of 3 times. No rehire for former Tyson Team Members that were termed for gross misconduct. Former Tyson applicants not hired for Falsified Company Records will not be considered for employment. To be considered for employment, you must meet the above criteria and former Tyson Team Members must be separated from the company for a minimum of 90 calendar days. Applicants that complete an application and do not meet the criteria described in this statement will be removed from the application process.
Tyson is an Equal Opportunity/Affirmative Action Employer. All qualified applicants will be considered without regard to race, national origin, color, religion, age, genetics, sex, sexual orientation, gender identity, disability or veteran status.