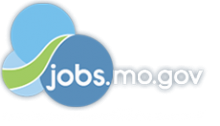 Job Information
Unilever

Rework Material Handler - Sikeston, MO

in

Sikeston

,

Missouri
Rework Material Handler, Sikeston,MO
Background & Purpose of the Job
This position is responsible for the processing of edible rework product and disposal of inedible product.
•Perform the job duties in a manner that is safe for yourself and others around you, including compliance with confined space, PPE, fall protection, and all other safety practices.
•Melt down edible product and destroy inedible product. Maintain daily inventory of reusable and destroyed product.
•Keep work area and containers clean and in good condition.
•Help maintain cleanliness in dry goods area of east warehouse.
•Assist Mix Room Technical Operators as time permits and work on learning duties of that position.
•Be involved with WMC program and take part in continuous improvement process.
Who You Are & What You'll Do
Safety - Knowledge and understanding of national Safety and Environmental legislation and company policy, systems and practice relevant to Sourcing Unit and the legal responsibility placed upon individuals. Ensure that procedures and practice adhere to safety policy and legislation. Must actively contribute to the safe working environment.

Workplace Hazards - Full knowledge of workplace and hazards within it. Utilize appropriate safety and environmental procedures for people, processes, materials, products and equipment relevant to the tasks in your area.

Environment - Reduce costs due to waste and minimize impact to health, safety and the environment through working to eliminate waste and through the correct management of waste and hazardous materials. Must actively contribute to an eco-efficient environment.

Start-Up/Shutdown procedures - Carries out pre start-up checks to ensure that the area and equipment is clean and is in a safe condition as per the SOP. Shuts down equipment and the area as per the SOP.

Cleaning –Performs initial cleaning, but will inspect and clean if possible sources of contamination and inaccessible places.

Material Availability - Provides a continuous supply of appropriate packaging material from storage areas to demarcated storage areas as per existing 5S standards.

Quality - Monitors quality against set standards and reports any product and packaging faults. Detects process abnormalities quickly and takes emergency action to prevent them.

Administration – Conducts effective hand-over activities and records accurately events that have occurred during shift (cases packed/rejects etc).

Continuous Improvement – An awareness of how to use performance measures to identify and prioritize losses in production area; provides description of problems and can provide monitoring of process or line issues.

Problem Solving – An awareness of how to identify, prioritize and address problems using appropriate tools and techniques that eliminate recurrence.

Teamwork – Must be a good team player capable of working within a highly effective team; responsible, supportive and able communicator.

Physical Ability – Operators require a level of agility to move quickly between workstations, ascend and descend steps often carrying loads. Assembly and control operations also require a level of hand eye coordination and finger dexterity. Monitoring and Quality assurance tasks require an adequate level of sight and smell.
What You'll Need To Succeed
High School graduate or GED equivalent
Able to lift 50 lbs. frequently throughout shift.
Able to work in warm, humid environment.
Able to record and understand written information.
Experience in a food-processing environment.
---
Unilever is an organization committed to diversity and inclusion to drive our business results and create a better future every day for our diverse employees, global consumers, partners, and communities. We believe a diverse workforce allows us to match our growth ambitions and drive inclusion across the business. All qualified applicants will receive consideration for employment without regard to race, color, religion, sex, sexual orientation, gender identity, age, national origin, or protected veteran status and will not be discriminated against on the basis of disability. For more information, please see Equal Employment Opportunity PostersEqual Opportunity/Affirmative Action Employer Minorities/Females/Protected Veterans/Persons with DisabilitiesEmployment is subject to verification of pre-screening tests, which may include drug screening, background check, credit check and DMV check.
If you are an individual with a disability in need of assistance at any time during our recruitment process, please contact us at NA.Accommodations@unilever.com. Please note: This email is reserved for individuals with disabilities in need of assistance and is not a means of inquiry about positions or application statuses.