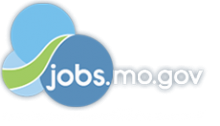 Job Information
HCA, Hospital Corporation of America

Truck Driver III

in

Springfield MO

,

Missouri
Join our team based at 2909 N Neergard Ave., Springfield, Missouri.
ROi, an affiliate of HealthTrust, is a leading integrated supply chain organization transforming healthcare. At ROi, you'll earn competitive rewards and benefits, and be presented with ample opportunities to learn, grow and innovate. If you have a passion for shaping how high-quality patient care is delivered in a cost effective manner, consider a career with us.
We offer you an excellent total compensation package, including competitive salary, excellent benefit package and growth opportunities. Your benefits include 401k, PTO medical, dental, flex spending, life, disability, tuition reimbursement, employee discount program and employee stock purchase program. We would love to talk to you about this fantastic opportunity.
Truck Driver III
SHIFT: Over-the-road - Out 2 to 3 weeks; home monthly. COMPENSATION: Calculated by miles and stops
Primary responsibility of operating an ROi sleeper truck and 53' drive van or reefer. Duties include loading, delivery, and pick-up of various items to include, but not limited to freight, supplies, mail, small pieces of equipment, lab specimens, food, pharmacy, x-rays, recycle, shred, biohazard, oxygen and laundry. The driver is responsible for representing ROi in a professional manner by providing the safe and secure delivery of supplies and goods to/from ROi customers.
Responsibilities * Responsible for pick-up and delivery of all items required at the time of service. * Ensures that Bill of lading includes all information about the shipment including, but not limited to, origin, destination, product type, count, weights, and appropriate signatures. * ROi Policy and DOT regulations requires performing a daily pre and post trip inspection of all equipment. Safely and securely load freight with cube, weight and damage free transportation in mind, using proper equipment and techniques. * Responsible for all electric paperwork and paperwork assigned. Some examples are maintaining vehicle inspections reports, weekly driver reports, temperature logs and laundry sheets. All reports are turned in to office team determined by ROi transportation leadership. Maintains all paperwork required by DOT in accordance to the DOT standards (i.e. log books) * Responsible for using efficient trip routing, fuel tractor on route, maintain all engine fluid levels, perform minor maintenance repairs. Report all mechanical issues to the appropriate department for correction. Keep tractor cab, sleeper and trailer clean at all times.
Qualifications * License: Class A, CDL Equipment Used: * Forklift * pallet jack (powered and non-powered) * 2-wheel dollies, carts.
Come work with a committed, caring group of colleagues. We have a passion for creating positive patient interactions. If you are dedicated to caring for the well-being of others, this could be your next opportunity. We want your knowledge and expertise!
Our mission is to transform the clinical, operational and financial performance of those we serve through an integrated supply chain.
If you are looking for an opportunity that provides satisfaction and personal growth, we encourage you to apply. We promptly review all applications. Qualified candidates will be contacted for interviews. Unlock the possibilities and apply today!
We are an equal opportunity employer and value diversity at our company. We do not discriminate on the basis of race, religion, color, national origin, gender, sexual orientation, age, marital status, veteran status, or disability status.
Service Members and Veterans with experience in the following MOS / AFSC / NCC rates should meet the qualifications for this position.* * 12C, 12V, 13M, 64C, 88A, 88D,88M, 88N, 88H, 14T, 19K, 88Z, 21T1, 21T2, 21T3, 21T4, 24T1, 3531, 3501, 3502, 3537
Job: *Materials Management Supply Chain & Logistics
Title: Truck Driver III
Location: Missouri-Springfield MO-Mercy Supply Chain
Requisition ID: 27543-22559