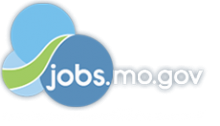 PERFORMANCE FOOD SERVICE MISSOURI

Forklift Operator - Day shift

in

Springfield

,

Missouri
Great food and great careers - this is what Performance Foodservice - Missouri brings to the table. We are one of the largest foodservice distributors in the nation, and our $165MM+ facility located in Springfield, MO is looking for the right person to join our team!The Forklift Operator will transport incoming freight to inventory from staging areas for storage in the appropriate slots, on the multi-level racks in the assigned warehouse area and replenish / re-stock pick slots in a timely manner ensuring all safety, Good Manufacturing Practices (GMP) and quality standards are met and to maintain the efficient flow of the production process. Functions as a team member within the department and organization, as required, and perform any duty assigned to best serve the company.iResponsibilities:Follow all preferred work methods, safety policies and procedures per company guidelines. Ensure work area is safe and report any unsafe conditions and/or acts immediately.Review work schedule, perform safety check on equipment, obtain supplies required to perform the work and prepare for operations. Put on all required Personal Protective Equipment and Safety Gear.Meet required productivity and accuracy standards per location and company guidelines.Work from receiving sheets, computer print-out, established procedures and practices, written and /or verbal instructions.Locate and perform count check of incoming freight in the staging area and transport to freezer with forklift / pallet jack.Inspect items for damage, perform temperature and quality checks and take appropriate action as needed.Locate proper slot on storage racks, set pallets in place with forklift or hand stack items, enter product data and location into RF unit.Replenish pick slots with outgoing stock items according to next day's work orders.Rotate date-sensitive stock to the front of the rack and / or removeiout of date inventory according to company policy.Disperse over-stocked items to available slots for temporary storage.Remove empty pallets, cardboard packing, and strapping to the proper area or receptacles.Inspect empty pallets for damage, stack and move pallets with pallet jack or forklift to the proper storage area.Perform general housekeeping duties in work area as needed.Remove batteries requiring recharging, replace with charged batteries and complete vehicle inspection checklist.Perform other similar duties as requested or assigned by supervisor.At the end of the shift secure all equipment and complete all necessary paperwork.Required Qualifications:i High School Diploma or Equivalenti 6 - 12 months warehouse and/or distribution work experiencei Must be able to work the scheduled, assigned times and required overtime for the positioni Able to stand, walk, reach and lift repeatedly throughout shifti Able to lift and stack product between 10-35 pounds and up to 80 pounds occasionally throughout shifti Able to work in multi-temperature environments, i.e. cooler, freezer and dryi Pass pre-employment drug testPreferred Qualifications :i 1 - 2 years warehouse and/or distribution work experiencei Foodservice distribution or related industry experiencei Pallet jack and/or forklift certifiedPerformance Food Group is an equal opportunity employer, dedicated to a policy of non-discrimination in employment on any basis including race, color, age, sex, religion, national origin, the presence of mental, physical or sensory disability, sexual orientation, or any other basis prohibited by federal or state law.