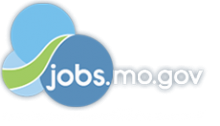 Job Information
Redneck Trailer Supplies

Materials Handler / Warehouse PT

in

Springfield

,

Missouri
Materials Handler / Warehouse PT
JOBS

LOGIN

21-May-2021 to 20-Jun-2021 (CST)

BRANCH 01

Springfield, MO, USA

$15

Hourly

Part Time
Email Me Similar JobsEmail Me This Job
$15 MINIMUM STARTING WAGE
PART-TIME WAREHOUSE MATERIAL HANDLER
Materials Handler / Warehouse
Materials Handler / Warehouse
Redneck Trailer Supplies is an industry leading trailer parts distributor, and we are seeking part-time associates to help in our warehouse. In this role you will be responsible for receiving, stocking, picking, packing, and shipping trailer parts and supplies. Forklift experience is preferred but we will also provide training.
This is a part-time position that is regularly scheduled to work a maximum of twenty (20) hours per week, Monday through Friday, during standard daytime, normal business hours. Occasional additional hours of work outside normal schedule may be necessary on a limited basis to accommodate the operational needs of customers. We are closed most weekends, with few exceptions, so employees can spend weekend leisure time with family and friends.
We offer competitive hourly wages and a 401K retirement savings plan to provide for the financial security of our employees.
Pre-employment drug screen and background check required. EOE