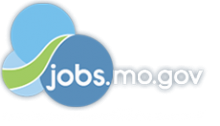 Job Information
Southern Glazer's Wine and Spirits

Inventory Control Clerk

in

St. Charles

,

Missouri
Job Description
Assists in the performance of general clerical duties relating to inventory control, inventory receiving and physical inventory.

Verify and proof all receiving and transfer reports prior to keypunching them into system.

Request item codes or any changes on the purchase order to create an audited match. Make receiver and transfer adjustments.

Process samples paperwork; wine (out of state); liquor (in and out of state).

Create and input transfers.

Maintain, breakdown and batch receiver documentation, transfers and adjustments; including scanning.

File receiving reports on a daily basis and forward receiver and adjustment batches to UC on a daily basis.

Copy and send receiving log to UC at end of month.

Proof and process receiving reports, transfers and adjustments with tab runs and bill of ladings to insure accuracy.

Make any necessary corrections as needed.

Research and analyze inventory problems with receivers, transfers and other discrepancies.

Make any necessary corrections.

Assist in inputting and updating information from purchasing, pricing, accounting and warehouse.

Perform physical inventory inspections on products as requested to verify on-hand quantities, and or accuracy of product descriptions or vintages.

Process any paperwork relating to winery directs.

Process adjustments; verifying+ costs through SAP.

Keypunch locations changes, location movements, UPC's and product specs as needed in a timely manner.

Process, keypunch and maintain daily warehouse breakage and spoilage reports and related supplier billings.

Process paperwork relating to claims.

Work with receiving department and recoup area for count verification on damaged and missing product.

Assist in physical inventory preparation, keypunch physical inventory counts, support inventory reconciliation including pulling supplier invoices from SAP, research and audit receivers, transfers and other transactions that affect inventory.

Make necessary corrections as needed.

Qualifications
Minimum Qualifications:
• High School Diploma/GED and 1-2 years' experience in physical inventory or in an inventory control environment.
• Proficient in MS Office (Word, Excel, and Outlook) and 10 key by touch.
• Accurate data-entry skills.
• Effective verbal/written communication skills in carrying out job duties with various departments and levels of management.
• Must be detail-oriented and have strong organizational skills.
• Basic mathematical skills including knowledge of general accounting principles.
Preferred Qualifications:
• Working knowledge with SAP and WMI.
• Bachelor's degree.
• Familiar with mainframe order entry systems.
• Type 45-50 wpm.
ReferenceNumber: ST 00000382
Category: Warehouse
JobType:
JobIndustry:
Request Priority Protected Veteran Referrals
EOE Protected Veterans/Disability