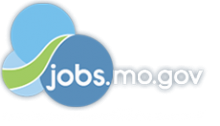 Job Information
PSC Metals

Mechanic - Diesel & Heavy Equipment

in

St. Louis

,

Missouri
Mechanic - Diesel & Heavy Equipment
Jobs

Login

St. Louis- McKinley

St. Louis, MO, USA

Hourly

Full Time
PSC Metals, LLC offers medical, dental, vision, life insurance, 401k, vacation, personal days, uniforms and competitive wages.
Email Me Similar JobsEmail Me This Job
Are you looking for a great opportunity to join an awesome team as a Mechanic? If so, PSC Metals, LLC is looking for you.
PSC Metals, LLC (www.pscmetals.com) is one of the most experienced and largest scrap metal processors in North America, providing services for more than a century to both generators and consumers of scrap. PSC Metals has locations across North America including Ohio, Pennsylvania, Indiana, Illinois, Missouri, Kentucky, Tennessee, Georgia and Alabama.
PSC Metals, LLC offers a medical plan, as well as, vision and dental insurance, 401(k), holidays, personal days, vacation and competitive wages.
All candidates must successfully complete pre-employment testing requirements (hair follicle and background check).
PSC Metals, LLC is an Equal Employment Opportunity Employer.
The Mechanic is responsible for the repair and maintenance of mobile equipment, trucks, tractors and trailers used in the scrap metals recycling industry. Functions include preventative maintenance, troubleshooting and repair work. Perform necessary work related to welding and fabricating. Complete record keeping on repairs on companies computer system or submit to proper personnel.
Responsibilities:
Familiarity with parts and components of complex machinery and engines, as well as, the tools to fix them. Specialty tools will be supplied.

Knowledge of electronics and use electronic diagnostic equipment to troubleshoot repairs.

Troubleshoot mechanical, hydraulic and electrical systems, identify problems.

Perform routine maintenance on a wide range of mobile equipment and trucks.

Conducts safety inspections of all types of equipment.

Keep work area clean and organized and follow all safety standards of the company.

Travel throughout designated area of service.

Willingness to travel for additional training.

Perform all other duties as assigned.
EDUCATION/SKILLS/WORK EXPERIENCE:
Minimum high school diploma/GED is required

3-5 years' of experience preferred.

Ability to acquire Class B CDL

Knowledge of hydraulic and electrical systems

Attention to details, mechanical and technical skills
GENERAL PHYSICAL REQUIREMENTS:
Exposed to all weather elements and physical conditions.

Ability to wear all proper PPE equipment (steel toed boots, hard hat, safety glasses/goggles/ear plugs/gloves etc.

This position requires full range of motions (i.e. bending, twisting, climbing, extension) and/or sitting, standing, walking for long periods of time. Must be able to list up to 50 lbs. and work overtime if necessary).
PSC Metals, LLC is an Equal Opportunity Employer.
If interested, please apply online atwww.pscmetals.com/careers.