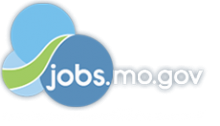 Job Information
Ilitch Holdings

Pizza Kits Driver (Valmeyer, IL)

in

St. Louis

,

Missouri
2704BR
Title:
Pizza Kits Driver (Valmeyer, IL)
Job Description:
Job Summary:
Under minimal supervision, this position is responsible for all deliveries of the pizza kit product, Making sure that all deliveries are on time and accurate
Essential Job Functions:
Performs pre-trip vehicle inspections of tractor and trailer before operating the vehicle.

Inventories product count to be delivered.

Delivers pizza kit products to assigned destinations.

Collects checks from pizza kit fundraisers and sets up the kits to be picked up at the assigned destination.

Adheres to all federal, state and local traffic laws while driving to assigned destinations.

Selects and repeatedly lifts products weighing up to sixty (60) pounds from hand stacked products and/or shrink wrapped pallets from three compartment trailer to deliver to assigned destination.

Delivers through use of Hand truck cart and/or tailgate method to assigned destination.
Minimum Knowledge, Skills and Abilities:
High school diploma or equivalent.

The ability to obtain a C.D.L. class "B" driver's license, and be able to pass a physical, and substance abuse tests.

Must have an excellent driving record and the ability to read a road map.

The ability to repeatedly lift up to sixty (60) pounds in order to unload truck at multiple stops.

Excellent punctuality, consumer service and verbal/written communication skills.
Preferred Knowledge, Skills and Abilities:
Experience driving a refer straight truck
Working Conditions:
Drives a straight refer truck.

Frequent standing, lifting, bending and moving of heavy weight material in difficult work positions.

May include overnight deliveries.

May be exposed to varying temperatures and seasonal climate conditions due to exposure, external of tractor-trailer.
Req Number:
2704BR
City:
St. Louis
Position Type:
FTRG
Functional Area:
Distribution Center
State:
Missouri
Posted Job Title:
CDL Class B Driver (Valmeyer, IL)
Business Unit:
Blue Line Distribution