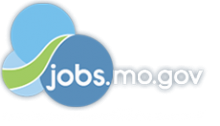 Job Information
Whole Foods Market

Seafood Clerk - No Experience Required (Part-time)

in

St. Louis

,

Missouri
Job DescriptionProvide courteous, friendly, and efficient customer service. Perform duties related to counter service, stocking, and sanitation in the seafood department.Responsibilities
Provide outstanding customer service; ensure customer needs are met in a timely fashion.

Prepare, package, weigh, and price seafood products for sale.

Trim and bone fish and crack shellfish upon request.

Ensure all cases and shelves are clean and well-stocked.

Monitor product quality and freshness and ensure proper rotation of product.

Maintain accurate signage and pricing.

Receive, unload, and put away product delivery.

Follow department procedures for preparing, storing, rotating, and stocking of product.

Follow and comply with established procedures, including Weights and Measures, health and sanitation, and safe work practices.
Knowledge, Skills, & Abilities
High energy, enthusiastic, and displays an affinity for our products, core values, and company philosophy

Ability to follow directions and established procedures

Ability to visually examine products for quality and freshness

Ability to sell proactively

Ability to work a flexible schedule including nights, weekends, and holidays as needed
Desired Work Experiences
Team Oriented

Customer Service Focus
At Whole Foods Market, we provide a fair and equal employment opportunity for all Team Members and candidates regardless of race, color, religion, national origin, gender, pregnancy, sexual orientation, gender identity/expression, age, marital status, disability, or any other legally protected characteristic. Whole Foods Market hires and promotes individuals solely based on qualifications for the position to be filled and business needs.
Who are we? Well, we seek out the finest natural and organic foods available, maintain the strictest quality standards in the industry, and have an unshakeable commitment to sustainable agriculture. Add to that the excitement and fun we bring to shopping for groceries, and you start to get a sense of what we're all about. Oh yeah, we're a mission-driven company too.
Whole Foods Market attracts people who are passionate - about great food, about the communities they live in, about how we treat our planet and our fellow humans - and who want to bring their passion into the workplace and make a difference.
Learn more about careers at Whole Foods Market here!
Privacy Policy