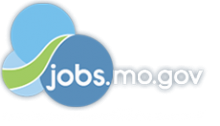 Job Information
Road & Rail Services

Railroad Switchman

in

Ste. Genevieve

,

Missouri
Railroad Switchman
Jobs

Job Map

Login

Ste. Genevieve, MO, USA

20.00

Hourly

Full Time

Health, Dental, Paid Holiday's, Paid Vacation, 401K, Annual Bonus, etc....

Email Me Similar Jobs Email Me This Job

Job Title: Switchman

Location: Ste Genevieve, MO

Rate of Pay: $20.00 per hour

Schedule: All Shifts

Job Summary:

The Switchman will work with crews to perform the safe switching of railcars, using locomotive power. Switch crews are responsible for performing jobs efficiently and following all company and customer safety rules.

Areas of Responsibility:

Switch/spot railcars and build trains as well as deliver cuts of cars to class 1/Short Line railroads while always working safely in every type of weather condition.

Comply with all industry, customer and company safety regulations and operating procedures

Perform general railroad switching duties such as: couple and uncouple of cars, operate switches/derails, apply hand brakes, make minor repairs to railcars, including replacement of air hoses and knuckles, etc.

Judge and control speed of cars, distance of tracks and clearance points to safely move railcars and rolling stock

Receive and communicate instructions via hand signals, radio, speech and written instructions

Perform general maintenance and housekeeping duties as required by Management

What's Required:

High School Diploma/GED or Ability

Qualified associate must be able to meet requirements of CFR 49 part 240, Qualification and Certification of Locomotive Engineer

Must possess and demonstrate appropriate mechanical aptitude, as determined by the facility manager, to successfully perform the tasks associated with designated classification

Safety first mentality

Ability to work in fast paced environment

Able to meet attendance requirements

A team work, can do attitude and willing to learn

Valid state driver's license

Work and Environmental Conditions:

Ability to constantly work in an outdoor environment, exposed to all weather elements, including extreme hot and cold temperatures, dust and noisy conditions;

Must be able to work a flexible schedule; including weekends and being on call

Constantly required to use bending, twisting, walking motions on uneven surfaces throughout the entire work shift;

Must be able to work independently;

Must be able to properly wear all required Personal Protective Equipment.

Conditions of Employment:

Employment is conditional, based on a medical examination which includes a drug screen, and an examination to verify candidates can safely perform the essential functions of the job. Road & Rail Services requires a post-offer motor vehicle reference check, and background check. Employment and military (if applicable) verification required.

Company Profile:

Established in 1987, Road & Rail Services has grown and diversified to become a leading provider of rail related services in North America. Our network of skilled associates provides plant and terminal operating expertise as well as field maintenance of rail assets for railroads, rail shippers, and owners of rail related equipment and facilities.