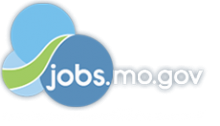 Job Information
The Larson Group

Service Foreman - Truck Component Services (TCS)

in

Strafford

,

Missouri
Truck Component Services (TCS), a member of The Larson Group, which is one of the largest award winning dealer groups in the country is looking is looking for an experienced Service Foreman to join our dynamic team. The potential candidate will greet and consult service customers about their problems. This person will assist in the coordination and communications of the service department as well as perform a variety of tasks with the warranty department. TCS is a salvage yard that deals with heavy duty truck parts, including diesel engines, transmissions, oil pans, flywheel housings, crankshafts, ECM's exhaust manifolds and more. Please visit our website to learn more at www.truckscs.com Responsibilities:
Open and close work orders providing as much information as possible.
Record, adjust and report mechanics time for work orders and payroll.
Help cover phone calls for the Service Department.
Try to resolve customer complaints.
Schedule appointments.
Supervise and assist technicians with the diagnosis and repairs of their jobs.
Assist with warranty repair paper flow.
Check in new trucks delivered to the shop and completing the proper forms.
Consult with the parts department on special order parts and sublet repairs.
Instruct the following shift's service writer on any special instructions and appointments.
Keep Service Manager informed of all customer complaints and technician problems.
Perform other duties as assigned.
Qualifications:
Should possess a high school diploma.
A college degree or a certificate/degree from a trade school is preferred, but not required.
Minimum 3 years' experience; heavy truck experience is preferred but not required.
Must have strong customer service skills.
Must have general computer knowledge.
Must pass pre-employment physical, drug screen and background check.
Equal Opportunity Employer Minorities/Women/Protected Veterans/Disabled