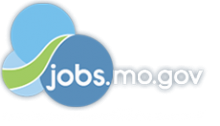 Job Information
Utilities Service, LLC

Groundperson - Truck Driver w/Class A CDL

in

TroyTroy

,

Missouri
We are currently seeking a Groundperson-Truck Driver with CDL A to join our team.
Essential Functions
Operates operate heavy equipment such as Bulldozers-Backhoes-Skid steers-Excavator-Loaders-Dump trucks, Mowers and Stump grinders.

Transport equipment to and from multi state job locations.

Install and remove gates, fences, barb wire.

Install and remove culverts, rocks and base.

Works on spared rock and base by Highways, side roads and on the right-of-way.

Uses a chainsaw to cut brush, logs and stumps of larger trees.

Gathers brush and feed brush into wood chipper.

Applies chemical herbicide to right-of-way, as required and assists senior spray person in mixing herbicide in holding tank.

Utilizes hose and spray nozzle from truck mounted spray equipment which includes tank, pump, hose reel, 200 feet of ½ inch hose, or utilizes back-pack to treat remote areas.

Maintains truck, chipper, and other equipment in neat, clean, and functional order.

Must be able to operate and service all required tools and equipment

Works around hazardous equipment.

Works around excessive noise from machines, (eg chain saws, wood chipper), with hearing protection.

Works in all temperatures and weather and will be exposed to nature, i.e., irritating plants, biting or stinging insects, dust, etc.

Works on unlevel ground.

Works around falling limbs with personal protective equipment.
Minimum Requirements
Due to the inherently dangerous nature of the industry and requirements to work with or around hazardous equipment, employees must be able to maintain attention and concentration for extended periods of time and especially during dangerous tasks.

Must be able to wear necessary PPE as required.

Must be able to enter and exit a vehicle numerous times a day.

Must be able to withstand exposure to all kinds of weather while completing work assignments, i.e., rain, heat, sun, cold.

Must be able to traverse various terrains.

Must be able to write, read and comprehend written and verbal job instructions/information.

Must be able to communicate with others.

Must have endurance necessary to perform these duties throughout a standard eight or ten hour day. Must be able to work long hours and overtime during emergencies (including holidays, weekends, etc.) Subject to call out work.

Must have knowledge of heavy equipment.

Must have sufficient coordination to use the appropriate equipment and tools.

Must have transportation to and from the show up location.

Must be willing to travel out of state and away from home for weeks at a time.

Must have a valid class A CDL license.

Must pass an MVR check.

Must pass a pre-employment drug test.

If this is a union position: Must be willing to join union and pay union dues.

May be required to pass a background check.
Physical Requirements
Continuously (67% to 100% of the time):
Must have sufficient eyesight to judge distances

Sense of Touch

Gripping

Carrying

Pulling
Frequently (up to 66% of the time):
Standing

Walking

Stooping

Squatting

Body Twisting

Manual Dexterity

Reaching

Full body range of motion

Speaking clearly and projecting to a distance

Seeing at a distance and good depth perception

Lifting up to 50 pounds
Occasionally (up to 33% of the time):
Lifting over 50 pounds

Climbing on/off a truck

Reading in native language

Balancing
Individuals must be able to perform the essential functions of the position with or without a reasonable accommodation. Individuals with a disability who desire a reasonable accommodation should contact the ADA Coordinator at 1-800-248-8733, ext 1339.
An Equal Opportunity Employer, including disabled and vets.