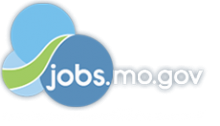 Job Information
Battlespace Flight Services

Avionics Tech 2 - Predator-series RPA maintenance

in

Whiteman AFB

,

Missouri
Job Description
Avionics Tech 2 – PD – Missouri
This assignment is located at Whiteman AFB, MO. with a scheduled start date of 18 June 2018.
Employee may also support TDY deployments to various locations as required in support of Predator-series RPA maintenance.
Inspects and performs organizational and intermediate level electronic maintenance and modifications on RPA systems and support equipment as required.
Applies comprehensive technical knowledge to solve complex problems by interpreting manufacturers' manuals or similar documents.
Uses common test instruments such as digital multi-meters, signal generators, oscilloscopes and similar equipment to effect repairs.
Maintains, repairs, and installs various types of electronic equipment and related devices such as electronic transmitting and receiving equipment, micro and mainframe computers, and industrial measuring, controlling and calibration devices.
Performs basic configuration, monitoring, troubleshooting, analysis and repair of databases, switches, networks, video systems, and long-haul communications as required.
USAF equivalent position is Avionics Technician Journeyman. Position reports to the Supervisor.
Essential Responsibilities:
Applies basic and some technical knowledge to solve problems by referencing manufacturers' manuals or similar documents including determining the location and density of circuitry, evaluating electromagnetic radiation, isolating malfunctions, and incorporating engineering changes.
Requires a detailed understanding of the inter-relationships of circuits, planning work schedules, selecting tools and test instruments, and understanding compliance with maintenance instructions and technical directives.
Uses common and complex test instruments such as digital multi-meters, signal generators, semiconductor testers, curve tracers, oscilloscopes, high frequency pulse generators, frequency synthesizers, distortion analyzers, and complex computer control equipment.
Work may be reviewed by the Supervisor for general compliance with accepted practices.
Maintains, repairs, and installs various types of electronic equipment and related devices such as electronic transmitting and receiving equipment (e.g., radar, radio, telecommunication, sonar, and navigational aids); micro and mainframe computers and terminals; and industrial measuring, controlling equipment, and industrial calibration devices.
Applies technical knowledge of electronics principles in determining malfunctions, and applies skill in restoring equipment operations.
This technician works under immediate supervision and achieves technical guidance, as required, from a higher-level technician or the supervisor.
Performs all other position related duties as assigned or requested. Required Skills
Preferred Qualifications
Current DoD Security Clearance
Application of technical knowledge of electronic principles in determining malfunctions and skill application in restoring equipment systems and operations
Associate's degree in a relevant career field
Basic understanding of TELNET and FTP processes, as well as the Microsoft Office Professional suite of software (Word, Access, Excel, PowerPoint, etc.)
Prior experience installing, upgrading, and administering operating systems and application software in multi-user client/server environments, including UNIX and LINUX Required Experience
Minimum Requirements
Must have
* * high school diploma or relevant military or vocational technical school curriculum * Min 3-5 years actual and recent aircraft avionics maintenance experience * Working knowledge of basic and complex electronics maintenance and repair * Knowledge of technical publications related to aircraft and missile electronics maintenance * Capable of using and reading wiring diagrams, and data tables * Able to inspect, repair, and operate ground support and auxiliary equipment * Basic skills and knowledge in the operation of networks; both hardware and software, to include network topology, standards, and protocols * Basic understanding of TELNET and FTP processes, as well as the Microsoft Office Professional suite of software (Word, Access, Excel, PowerPoint, etc.) * Able to speak, read, write, and understand English * Proof of U.S. citizenship upon hire * DoD Top Secret Security Clearance * Eligible to gain and maintain a DOD security clearance commensurate with the assigned duties * Must submit updated SF-86 within 30 days of hire start date * Upon hiring, the company may provide a training class on RPA maintenance conducted in Las Vegas, NV or similar location * Students must achieve a passing grade in all required courses for continued employment * Additional "on the job" training may be required following the end of the initial training course. * * * Preferred Qualifications * * Current DoD Security Clearance * Application of technical knowledge of electronic principles in determining malfunctions and skill application in restoring equipment systems and operations * Associate's degree in a relevant career field * Basic understanding of TELNET and FTP processes, as well as the Microsoft Office Professional suite of software (Word, Access, Excel, PowerPoint, etc.) * Prior experience installing, upgrading, and administering operating systems and application software in multi-user client/server environments, including UNIX and LINUX
Tracking Code: 509-490
Job Location: Whiteman AFB, Missouri, United States
Position Type: Full-Time/Regular