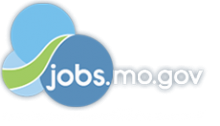 Job Information
U.S. Air Force - Agency Wide

FLIGHT OPERATIONS SCHEDULER

in

Whiteman AFB

,

Missouri
Summary
Click on "Learn more about this agency" button below to view Eligibilities being considered and other IMPORTANT information. The primary purpose of this position is to oversee the daily/weekly/monthly/annual scheduling of 50+ pilots in routine training flights, upgrade training flights and standardization/evaluation flights in both the primary aircraft as well as the mission trainer simulator.
Responsibilities
Provides functional continuity and guidance to three military officers and three enlisted personnel in the performance of flight scheduling, training and record keeping activities.
Builds the daily schedule using the current scheduling software.
Monitors operations initiatives and assures conformity with management objectives and policy.
Attends weekly meeting with operations and maintenance to coordinate the following weeks flying schedule.
Requirements
Conditions of Employment
Qualifications
In order to qualify, you must meet the specialized experience requirements described in the Office of Personnel Management (OPM) Qualification Standards for General Schedule Positions, Administrative and Management Positions. SPECIALIZED EXPERIENCE: Applicants must have at least one (1) year of specialized experience at the next lower grade GS-07, or equivalent in other pay systems. Examples of specialized experience includes experience that equipped the applicant with the particular knowledge, skills, and abilities to perform successfully the duties of the position, and that is typically in or related to the work of the position to be filled. May consist of being required to analyze and compensate for numerous changes in aircraft availability, range availability, aircrew availability and the availability of all supporting unit personnel to include the simulator devices and support personnel. To be creditable, specialized experience must have been equivalent to at least the next lower grade level in the normal line of progression for the occupation in the organization. Applicants who have the 1 year of appropriate specialized experience, as indicated in the table, are not required by this standard to have general experience, education above the high school level, or any additional specialized experience to meet the minimum qualification requirements. OR
EDUCATION: master's or equivalent graduate degree or 2 full years of progressively higher level graduate education leading to such a degree
or LL.B. or J.D., if related OR
COMBINATION OF EXPERIENCE AND EDUCATION: Combinations of successfully completed post-high school education and experience may be used to meet total qualification requirements for the grade levels specified in the table, and may be computed by first determining the applicant's total qualifying experience as a percentage of the experience required for the grade level; then determining the applicant's education as a percentage of the education required for the grade level; and then adding the two percentages. The total percentages must equal at least 100 percent to qualify an applicant for that grade level. Only graduate education in excess of the amount required for the next lower grade level may be used to qualify applicants for positions at grades GS-9. FEDERAL TIME-IN-GRADE (TIG) REQUIREMENT FOR GENERAL SCHEDULE (GS) POSITIONS: Merit promotion applicants must meet applicable time-in-­grade requirements to be considered eligible. One year at the GS-07 level is required to meet the time-in-grade requirements for the GS-09 level. TIG applies if you are in a current GS position or held a GS position within the previous 52 weeks. NOTE: Applicants applying as VEOA candidates who are current GS civil service employees or are prior GS civil service employees within the past 52 weeks must also meet time-in-grade requirements. KNOWLEDGE, SKILLS AND ABILITIES (KSAs): Your qualifications will be evaluated on the basis of your level of knowledge, skills, abilities and/or competencies in the following areas: 1. Knowledge of aircraft scheduling procedures and aircrew training requirements
Knowledge and skill in applying analytical and evaluative techniques in the collection of data and in the
identification of operational program weaknesses.
Understanding of the complexities and limitations of computer equipment and various administrative software programs for office automation and flight scheduling.

Ability to interpret operational policies, plans, and directives and to make appropriate applications.

Ability to make independent, equitable decisions on a real-time basis under operational pressure.

Ability to communicate verbally and in writing alternative solutions and identify solutions for air operations. PART-TIME OR UNPAID EXPERIENCE: Credit will be given for appropriate unpaid and or part-time work. You must clearly identify the duties and responsibilities in each position held and the total number of hours per week. VOLUNTEER WORK EXPERIENCE: Refers to paid and unpaid experience, including volunteer work done through National Service Programs (i.e., Peace Corps, AmeriCorps) and other organizations (e.g., professional; philanthropic; religious; spiritual; community; student and social). Volunteer work helps build critical competencies, knowledge and skills that can provide valuable training and experience that translates directly to paid employment. You will receive credit for all qualifying experience, including volunteer experience.
Education
IF USING EDUCATION TO QUALIFY: If position has a positive degree requirement or education forms the basis for qualifications, you MUST submit transcripts with the application. Official transcripts are not required at the time of application; however, if position has a positive degree requirement, qualifying based on education alone or in combination with experience, transcripts must be verified prior to appointment. An accrediting institution recognized by the U.S. Department of Education must accredit education. Click here to check accreditation. FOREIGN EDUCATION: Education completed in foreign colleges or universities may be used to meet the requirements. You must show proof the education credentials have been deemed to be at least equivalent to that gained in conventional U.S. education program. It is your responsibility to provide such evidence when applying.
Additional Information
Interagency Career Transition Assistance Program (ICTAP): For information on how to apply as an ICTAP eligible click here. To be well-qualified and exercise selection priority for this vacancy, displaced Federal employees must be rated well qualified or above for this position. You must submit a copy of the agency notice, your most recent performance rating, and your most recent SF-50 noting position, grade level, and duty location. Employed Annuitants (Reemployed Annuitants): Applicants in receipt of an annuity based on civilian employment in the Federal Service are subject to the DoD Policy on The Employment of Annuitants. Click here for more information. Current Federal Civilian employees may apply for temporary and term positions and if selected, a break in service of more than three (3) calendar days may be required prior to appointment to the position. Temporary and Term Appointments: If you are selected for a temporary or term position in the competitive service, your appointment may be extended to the maximum period allowed by law without further competition. 120-Day Register: This announcement may result in a 120-day register that may be used to fill like vacancies for 120 days after the closing date. Applicants may be referred for consideration as vacancies occur. Military Spouse Preference (MSP) Eligible: MSP applicants, if determined best qualified, must be selected at the full performance level and placed at the full performance level. You must include a completed copy of the Military Spouse PPP Self-Certification Checklist dated within 30 days along with the documents identified on the checklist to verify your eligibility for MSP. Click here to obtain a copy of the Military Spouse PPP Self-Certification Checklist. Direct Deposit: All federal employees are required to have direct deposit. If you are unable to apply online, view the following link for information regarding Alternate Application. The Vacancy ID is 11030774 If you have questions regarding this announcement and have hearing or speech difficulties click here. Tax Law Impact for PCS: On 22-Dec-2017, Public Law 115-97 - the "Tax Cuts and Jobs Act of 2017" suspended qualified moving expense deductions along with the exclusion for employer reimbursements and payments of moving expenses effective 01-Jan-2018 for tax years 2018 through 2025. The law made taxable certain reimbursements and other payments, including driving mileage, airfare and lodging expenses, en-route travel to the new duty station, and temporary storage of those items. The Federal Travel Regulation Bulletin (FTR) 18-05 issued by General Services Administration (GSA) has authorized agencies to use the Withholding Tax Allowance (WTA) and Relocation Income Tax Allowance (RITA) to pay for "substantially all" of the increased tax liability resulting from the "2018 Tax Cuts and Jobs Act" for certain eligible individuals. For additional information on WTA/RITA allowances and eligibilities please click here. Subsequently, FTR Bulletin 20-04 issued by GSA, provides further information regarding NDAA FY2020, Public Law 116-92, and the expansion of eligibility beyond "transferred" for WTA/RITA allowances. For additional information, please click here.